Some may find this of interest as our own Zorin is in the mix..
I hope, that I will not have to do a "clean install" again when 17 come up.
As long they don't release a app or update for it you have too. That's why Pop! OS is so nice

. Did a upgrade from 21.04 to 21.10 2 weeks ago and worked great. I can't imagine a OS that has no upgrade feature and you need to reinstall everything. That is not wat users want in 2021/2022

I am looking forward for Pop! OS 22.04 (LTS)
Ubuntu 18.04 -> Released on April 2018
Zorin 15 -> Released on June 2019
Ubuntu 20.04 -> Released on April 2020
Zorin 16 -> Released on August 2021
Ubuntu 22.04 -> Scheduled on April 2022
So Zorin 17 -> Should be released sometime in the year 2023. I would not expect to see it before 2023.
It also means packages are quit outdated if you run Zorin.
Installed Cutefish in a vm . Interesting distro based on Debian. Very minimal beta at this point. Not even a software store , but was able to install synaptic. Theme settings are much like Deepin. Has it's own file-manager and a global menu too.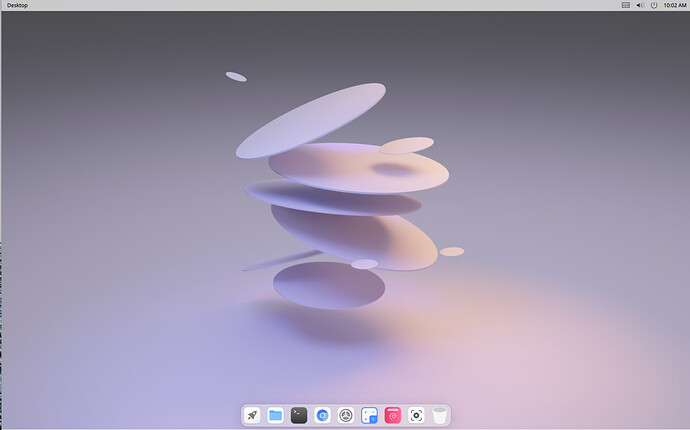 That one looks nice, a bit mac like

I wondering if next Zorin 17 will be two options distribution gaming or office. Maybe brothers gived us some tips which way they wan t going in future? Maybe some disscussion and vote what users want in next version Zorin 2024 October.
Zorin used to do a Gamers and Multimedia edition you purchased but guess demand was more for Ultimate. They also used to do a Business Edition.
But you can get most packages you need for a lot of these in Core - it just saves you time pulling things in yourself.
Nice. I always remember when M$ put some new version some operative system then Zorin also out new release before old operating system died in M$ that means new Zorin what I susspect will be before windows 10 finished a life and coming 2025 windows 11 in January. That what i count it will be next version Zorin xx (number) in 2024 October. Maybe Ubuntu 22.04 will release in 2025
Thanks @Bubby for linking the article.
I would love to see an updated Zorin in 2022, but I also think we won't get that.
Zorin looks nice and just works, but seeing it with more up-to-date software packages would be great. I've always been an early adopter, what sometimes makes me feel uncomfortable with Zorin.
Many distro's Use Ubuntu(are Debian etc) as base so It makes it easier for them to build their OS so they're always running a little bit behind by two years on their updates because they're really not doing a full total build. And I would imagine that's probably 70% of the OS is that you see out there are running way behind… only the bleeding edge or chaotic systems do you find up-to-date stuff because nothing stable … most people they don't wanna buy a car that they have to work on every five minutes they want to buy a car that runs every time they just stick the key in and their OS is that just like that because that's what most people use are exactly like that… And like it or not the masses is what dictates
This topic was automatically closed 90 days after the last reply. New replies are no longer allowed.