Hello
I am trying to back up via Timeshift, solely to my 128GB USB pen drive.
For some reason, it appears that the backup is also creating copies on my system drive as well, even though I don't have this option selected.
This screenshot should explain what I'm trying to say: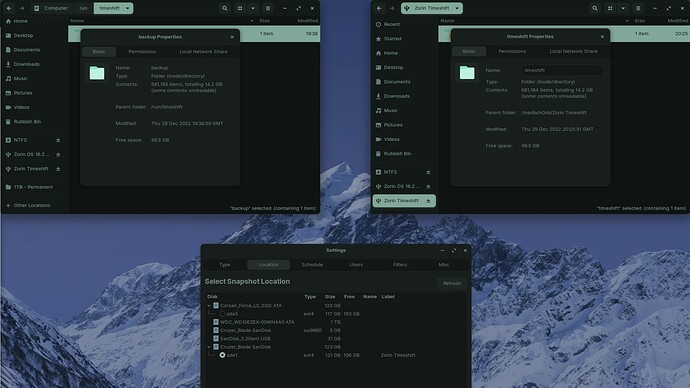 Top left: system drive (not where I want my backups to be)
Top right: 128GB USB pen drive (this is where I want them to be)
Bottom: Timeshift settings
Thank you.