Looks like it's working. No WiFi disconnect until now. I'll let you know if it happens again.
I don't think it will disconnect. Ubuntu 20.04 removed that part for your wifi card, we readded it.
If this fixed the issue, please mark the post that solved it.
Oh. All right. I will mark the fix as the solution now. Thank you for your assistance.
By the way, for now, I see that it's not disconnecting but I see lesser speeds on speed tests. I get around 10-15Mbps even if my ISP offers 100Mbps. Before changing the antenna config I used to get around 52Mbps (both up and down).
You can try to switch the antenna mode from 1 to 2. Easiest way is to open terminal and write
gedit /etc/modprobe.d/rtl8723be.conf

Edit the line ant_sel=1 to ant_sel=2 save and reboot.
I think I tried this already, might have caused the disconnection problem.
No that fixed your issue haha. We have set it to 1
The only thing you can try is ant_sel=0 which is default.
I think I'll stick with antenna 1 - a slow internet is okay to me than often disconnects.
@Michel Will the setting be erased on kernel updates?
I don't know, you also might try this
Okay. I'll have a look at it.
Sorry for the delay. Does your problem solve?
Yes, only his speeds are way lower.
Hmm...
You can restart your laptop and network providing device, maybe that can increase speed.
If still not working then you can follow the below video of speeding up the network speed.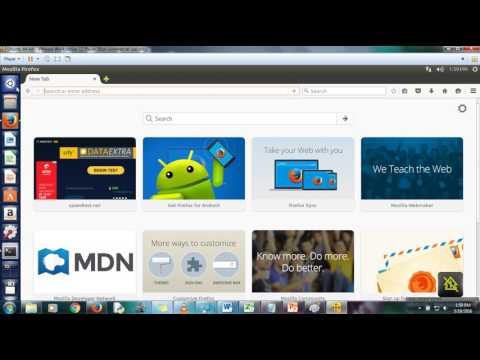 (Not sure that above video will work)
In the video it says 'eth0'. Should I instead replace it with my wlan0?
Yes
does restart does not solve your problem?
Sorry, except this I don't know any other way to speed up your network.
You can ask other members or wait for someone expert in networks to see this topic.
Restart your router once a month. Check the lease time for addresses (usually 24 hours). Check the qos (quality of service) controls. If you want you can prioritize your laptop using qos (by Mac address) so others' streaming/ gaming doesn't slow you down.
Also check your routers dns configuration (don't use the isp's... go with either Google or cloudflare)
Have you disabled the network manager service?
Also, disable power optimizations for pci while plugged in... prefer performance. Tlp?
This topic was automatically closed 90 days after the last reply. New replies are no longer allowed.