Hello there,
I'm facing a problem installing hcxtools using the official link https://github.com/ZerBea/hcxtools. during the make command, I get the following error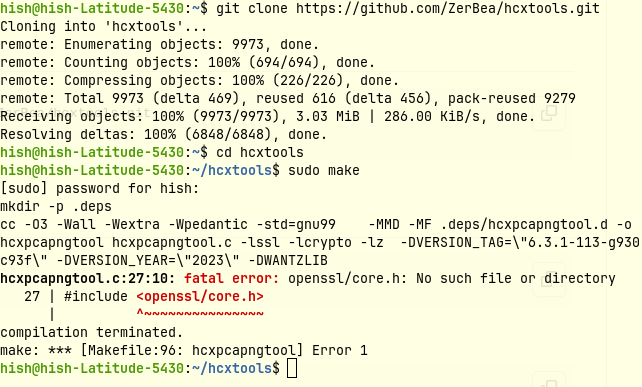 I have already installed libssl-dev.
some information that can be helpful.

I know it is not the right way to install packages but I have tried installing the .deb version from here https://debian.pkgs.org/12/debian-main-amd64/hcxtools_6.2.7-2_amd64.deb.html but I get this.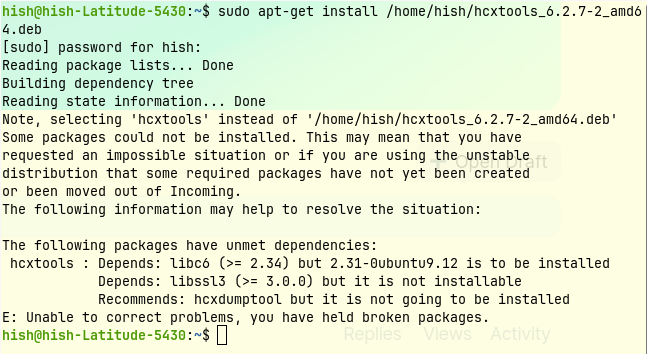 thanks in advance =)