Hey guys, first time posting a comment. Apologies if this is too much of a noob question.
Are there any good commands that I should run to open .TIF files in Image Viewer? Or a better program?
I have a .TIF image(file size=1.0 GB) that opens fine in GIMP 2.10 or PhotoPea, but when I try to open with the default "Image Viewer" I get problems. What usually happens, is that I'll click the file, and then after a minute, Zorin OS 16 will log me out and take me to the my main login page. It'll take me through a login loop, where the only way I can get back in is if I suspend my ThinkPad or restart the computer. Although sometimes, I can just log back in without having to do all that.
Any thoughts? I am working with this TIF file because the Printing Service I plan to work with requested this format. I've used Photoshop casually for years, but I'm okay with saying good bye to proprietary software. So far GIMP has not been fun to use, but if you guys think I should just bite the bullet and learn to deal with it, then I'll begrudgingly do that...
Anyway, here are the "Important Logs" that occurred after the event I described: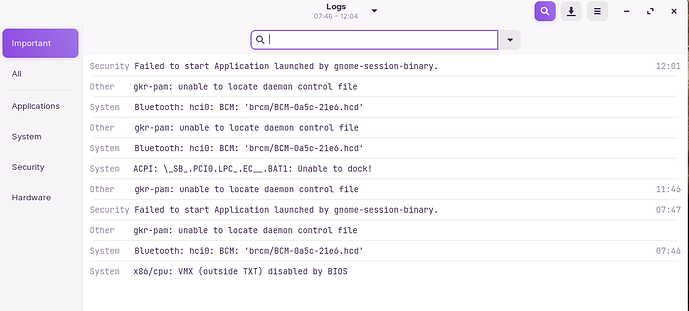 And here's my Neofetch if that helps....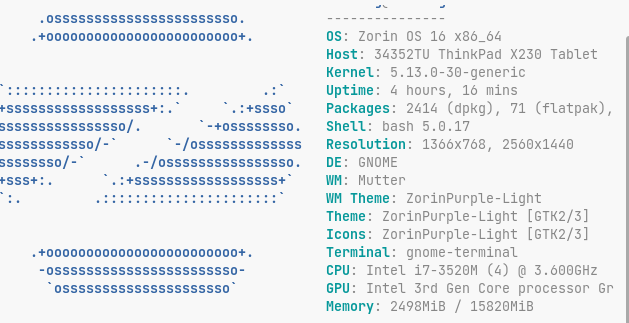 Please let me know if any of you need more information on this. Any feedback or information would be most appreciated.
Thanks!