Hi everyone, I'm posting this from an amazing real estate of 800x600 (honestly it's quite hard here, I'm glad there's a full screen editor mode).
I have this Tuxedo Nano Pro Gen11 with an HDMI 14" 4K touchscreen. I had it all working quite well until I decided to install all updates and reboot today (because it had been at least a couple of weeks before I had done that). Unfortunately, after the reboot, the display is no longer recognized and so I can't change the resolution or anything about it. Not even forcing to, via xandr.
I've tried going back to the previous kernel, but that didn't work. I even tried installing one from a while back, to no avail. I also reinstalled the latest one.
The drivers seem to be correct and the graphics card is properly detected. I've also tried proprietary drivers, and different HDMI cables (even a new one I had in the plastic bag), to the same result. I have no idea how to fix this and I need my 4K resolution here.
Below is my inxi -G and screenshots from other things that might be useful:
Graphics:
  Device-1: AMD Renoir driver: N/A 
  Display: x11 server: X.Org 1.20.13 driver: ati,fbdev 
  unloaded: modesetting,radeon,vesa resolution: 800x600~75Hz 
  OpenGL: renderer: llvmpipe (LLVM 12.0.0 256 bits) v: 4.5 Mesa 21.2.6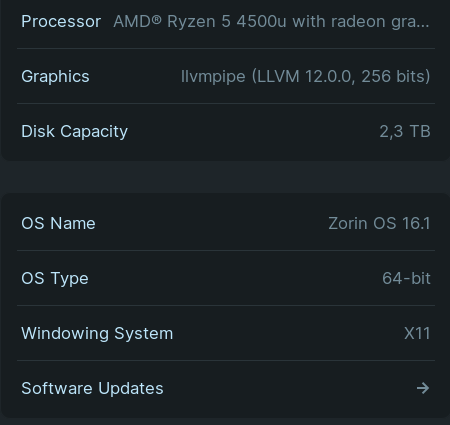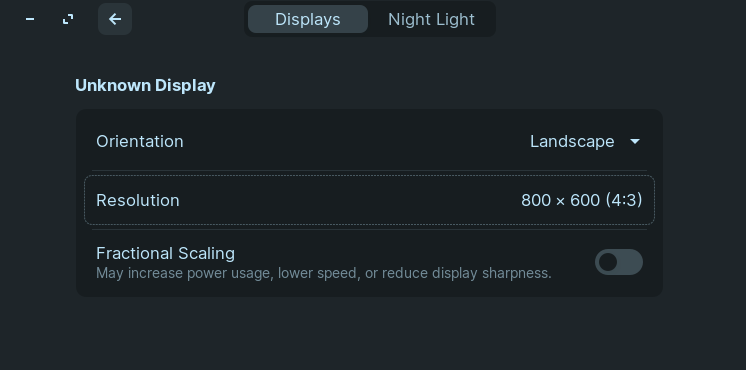 Thank you for any help or tips you can provide!