I have been working through X+1 things to do after installing Zorin. I have installed Preload and Neofetch and also managed to get Ventoy onto a USB drive with some distro iso's loaded up.There were some updates available in the Update Manager so I thought I would install Timeshift and do a Snapshot before installing the software updates (which seem to have gone Ok for me and my kernel is.38) After the timeshift snapshot my screen had frozen so I did a restart and all seems to be Ok apart from having this network address shown in my Files app. (see screenshot). When I open it contains a Documents folder and within that a .png file that will not open with image viewer. Does anyone have an idea what this might be? Just very wary of having a network address showing up without knowing what it is.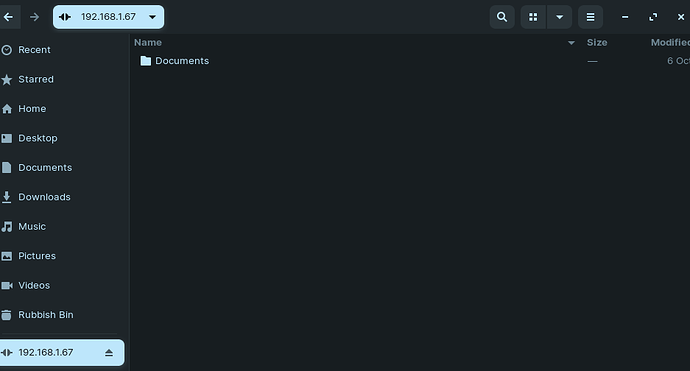 There are also three small dots ... in the taskbar before the Zorin Connect logo.


If I click on these they do nothing. I have not noticed them before so could they be related to something I have done today? Preload?
Update:
I uninstalled Preload but the network address and the three dots are still in place.