OMG! Could it have been any easier? For those that don't understand what that means, it means in the gui, go to your files, find that file, right click on it, go to permissions and check the box that says "make this executable" or there just might be a check box for executable depending on what you are running. Thanks so much for the response. I appreciate it.
side note: I am getting this error when I click on updates in the software updater.. actually it just pops up when I open it up. Can you tell me what it is?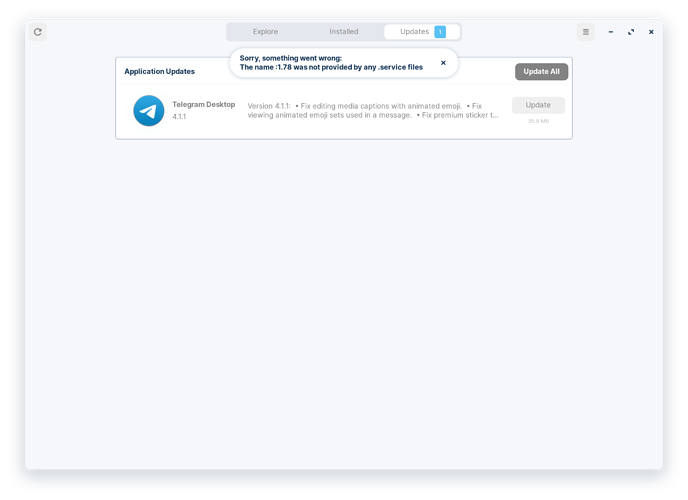 Thanks for the help! oh the update for Telegram has nothing to do with it I don't think as that update no matter how many times you click update just sits there and does nothing.