Winetricks keeps failing to download even the 'Fonts' option; need a step by step guide on updating in...
What does
sudo winetricks --self-update
Yield?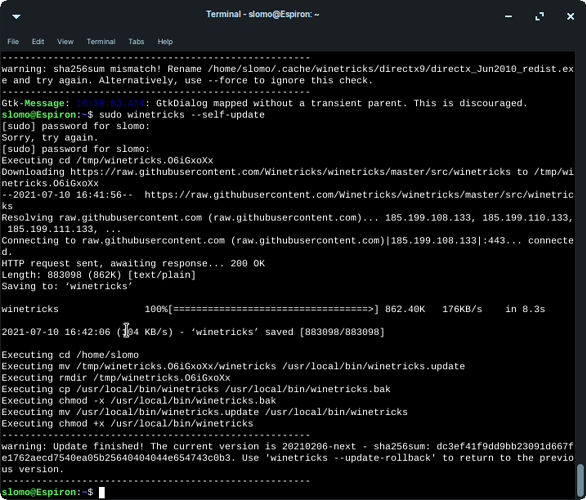 cos i keep running into this 'sha256sum mismatch!' thing thats really getting in the way of even downloding gdi in winetricks
Is your internet stable when you are attempting the download. Have you tried at a different times of the day/night?
waiting for night time to try again
I'm not sure that I understand.
According to the terminal output you posted, the update ran successfully.
Otherwise, it points out to rename the file ~/.cache/winetricks/directx9/directx_Jun20210_redist.exe in order to autoreplace it. You could rename it to directx_Jun20210_redist-bkp.exe
I guess disregard, @zabadabadoo helped confirm that it's the internet connection