how to use virtual keybaord means on-screen keyboard in Zorin OS 16?
I believe in Gnome it is called onboard and can be launched from the Settings > accessibility screen. Of from alt+F2 keyboard shortcut and typing in onboard and hitting enter.
If this does not work, you may need to install it:
sudo apt install -y onboard
thanks it work but i change the input to another language,,,still English keyboard layout appear. Do you know any solution or i need to bear this?
Unfortunately,I did nothing happen, by the way thank you for your help i think i need to bear this or i need to install third-party keyboard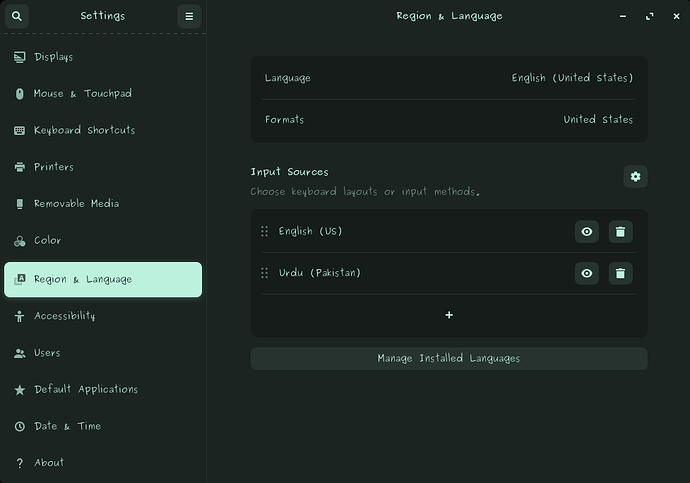 From your screenshot, it looks like your Local Region and Language is set to English (US).
I believe that this is why it is defaulting to English.
I agree, though... If your local language was set to Urdu, would the keyboard not switch to English when you need it?
You may try Florence Keyboard.
Here is a Configuration Guide for keyboard (Ubuntu):
Here is a guide to replace OnBoard with Florence:
https://www.makeuseof.com/tag/replace-gnome-onscreen-keyboard-florence-virtual-keyboard-linux/
actually i want to set the layout of the on screen keyboard in to Urdu.When i select Urdu input the layout of the keyboard not change in to Urdu.
i follow your link you share with me ,I hope this problem will solve otherwise i need to install windows 10 with the help of VMware.