I have been using the Zoom video conferencing tool with good success - up until recently. I have an account with Zoom and use the Zoom Phone feature to be able to call 3rd parties phones.
Last week, Zoom stopped being able to make phone calls. I can attend Zoom meetings, but can't make calls. I get an error: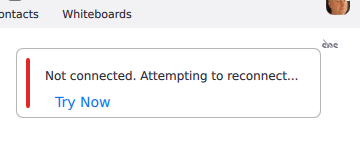 As far as I am aware I have not made any changes to firewall rules. I have always used OpenDNS.
I have tried reinstalling the software, but still no joy.
Does anyone have any suggestions?