While audio is playing, I click the exit button at top right of the Rhythmbox window. The program disappears (and there is no system tray icon either) but the audio continues. I have to find the Rhythmbox process in the task manager and kill it to stop the audio.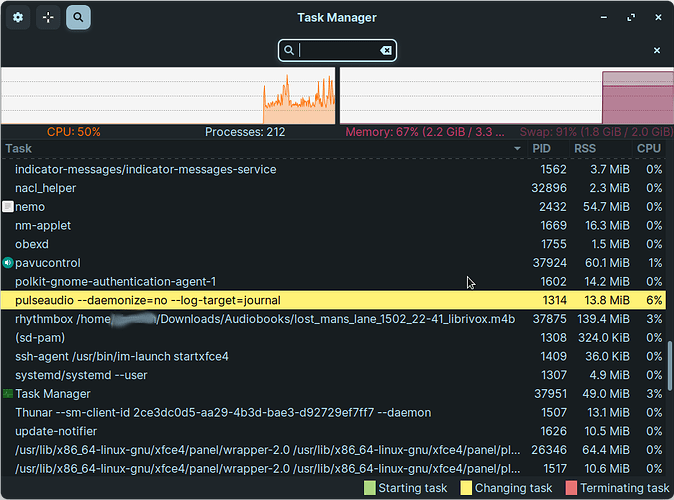 Screenshot of Rhythmbox process continuing even after I clicked exit
However if I stop playback of audio before I click exit, the Rhythmbox process disappears by itself.
Any fix for this?
PS There used to be a similar problem for VLC (click exit at end of playback but wouldn't be able to open a new file until I opened the task manager and killed a process either with "vlc" in the name, or with the VLC icon next to it). However now that I wanted to post about it, the VLC issue seems fixed. But Rhythmbox issue ongoing.