Hello. I purchased a new laptop. It is Asus Vivobook 16X (M1603QA-MB711WS) and it's coming with Windows pre-installed. It has features like Fingerprint, WiFi master software, and other features. Please see this screenshot.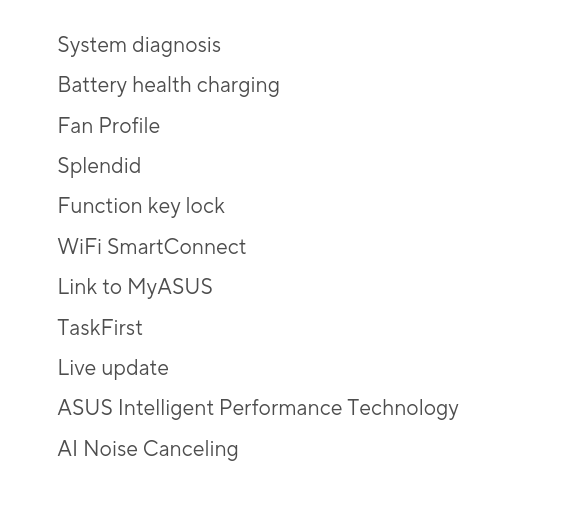 Now my question is will all those features work on Zorin OS 16? I wanted to use Zorin OS on my new laptop too, so I thought I should ask before completely uninstalling Windows.
And for the installation what do you advise? It comes with a 512GB NVMe SSD. I'm thinking of how to partition the disk while installing Zorin.