I was informed I have been gifted a new computer. Which makes a milestone as this is now officially the first ever Brand New unused computer I have ever owned. In my life.
After several shipping delays, it arrived yesterday and I installed Zorin OS 16 Lite on it, dual boot alongside Windows 11 (I wish otherwise... However, I will need to have Win 11 due to school and probably change in career soon...)
It sports lighted fans, lighted keyboard and lighted mouse. Display Ports on the Nvidia 3060 and HDMI.
Thanks to StarTreker, I got control of the lights with OpenRGB. Every bit of it works.
The keyboard has extra controls including a volume wheel. It works. Bluetooth and Wifi both worked out of the box.
All peripherals work out of the box. I had zero trouble with the Nvidia card, though I was anxious about it during install.
I have had... Zero troubleshooting. I transferred over my Repositories and Software, preferences in configurations (I modify GIMP for example) and my custom XFCE terminal settings... ZSH with Powerlevel10k, Every Single Thing went problem free and without a hitch.
Zorin OS is running snappier than ever.
@zorink
@AZorin
You Rock.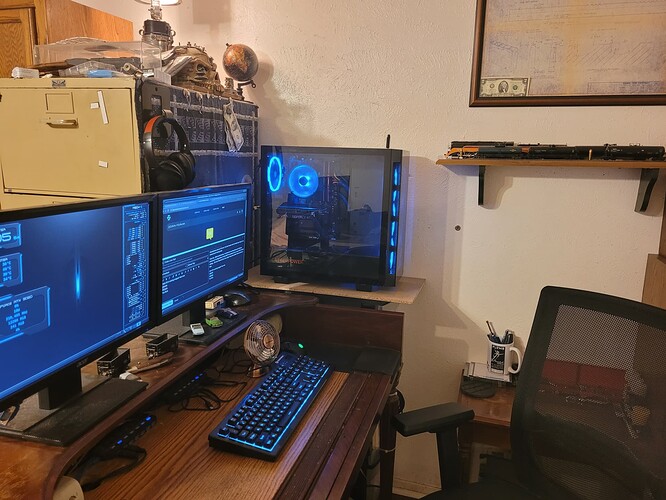 That circle on the wall in front of PC and under shelf is a Magnet Mount I hang the phone on when it is charging.