Hello
I am trying to install Zorin OS 16 Core Edition as dual boot on my SSD drive. My other OS is Windows 10.
I am running from a live USB and when I try to install, I only get the options to "erase disk and install" or "something else". Above these two options, it states "This computer currently has no detected operating systems. What would you like to do?".
Can anyone please offer some assistance? I have had a look at the options under "something else" and can see my SSD drive is being recognised, but I don't know how to go about choosing the right place to install to (if any), without running the risk of messing up my Win 10 installation.
I do not want to cause issues with my Windows 10.
Thank you in advance!
Installation screen: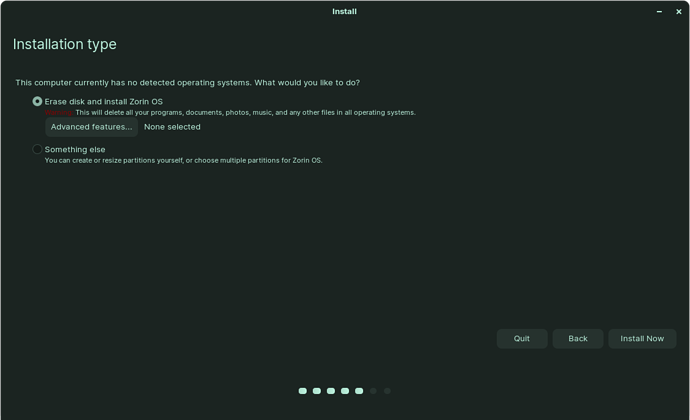 "Something else" screen: