Thank you for the previous solution. Thunar has stopped flickering now.
But I have found some other bug while using Thunar with deafult themes (Zorin blue dark)
1. Missing window border

Thunar window is missing the borders around the bottom corners. So when I put my cursor there to resize the window it won't work. However the borders around the top corners are working fine. But I mostly prefer bottom corners to resize window.
The same issue happens with the Terminal window also. But every other application don't have this issue.
2. Bad UI Contrast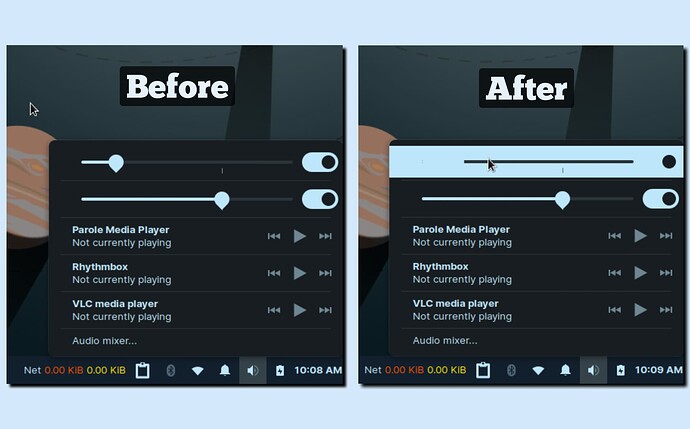 (This one is not related to Thunar.)
After placing the cursor on the top of volume adjustment bar everything becomes same color which makes a it a bit difficult to notice the volume bar. (I'm unable to explain it correctly so look at the picture I have attached.)
These 2 are some minor UI bugs I guess. When I use a custom theme (skeuos theme), these UI bugs are fixed.
I thought it will be a good idea to inform you about these. I hope Zorin 17 will fix these by default.