The Flatpack version installed correctly and I was able to make a Win 8.1 VM successfully. This is with Zorin 16.1 Core.
Once I discovered the Flatpack version did not pass through USB to the host and that the "Zorin OS" version was the fix, I uninstalled Gnome Boxes. Per this post: Gnome Boxes- No USB redirection on Flatpak - #5 which sited a successful "Zorin OS" install.
After uninstalling the Flatpack version, via "Software" uninstall, and then installing the "Zorin OS" version I got an install error: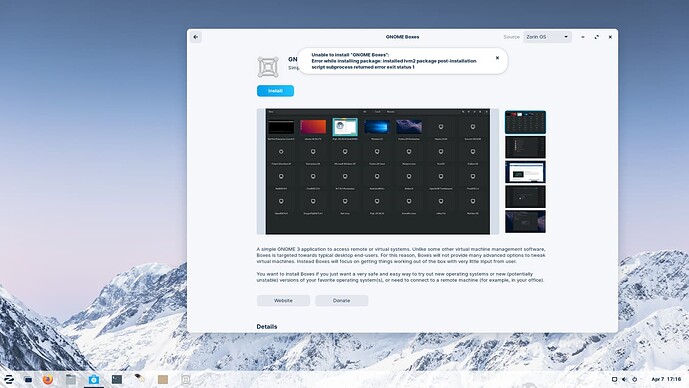 Any idea why I'm getting this error with the Zorin OS version of Gnome Boxes??? I tried again after apt-get autoremove gnome-boxes but got the same result.