That is like, soooo outdated. You need to get with the times and enjoy a Modern Orange with more polish.
Please do not use that p word, unless you are referring to high gloss orange finish and not orange peel (substandard paint spray) finish

That was "modern and polish" in one sentence.... That cold spell coming in Texas must be having a effect on you.

And just think we are at -14 this morning in my hometown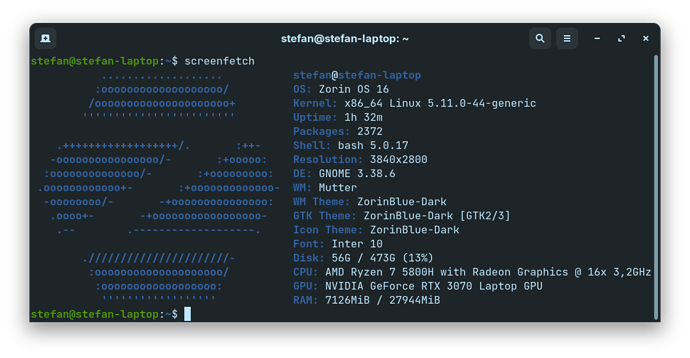 I know, pretty boring, but I like my desktop clean. Sorry for the strange layout, but I have a 43-inch ultra-wide monitor + my laptop.
Really In love with the interactive background that changes with the time of the day. Are there more like this out there?
It's not as cold as it could be.
I prefer the colder weather. I am a transplant to this state and in all these years, still have not gotten accustomed to the heat.
Thanks... Thats actually using Zorin Pro. It's been so long now, forgot what settings I adjusted. If I knew what to look for I'd take some screen shots...lol
Center Panel is Plank. I did change the Opacity... Also the panel size to 95%,
just can't remember how right this minute...
Def no bother. Exchanging info what the forum is all about.
thanks... Im just getting into a bit of desktop custom work after loading my copy of zorin16 lite pro xfce. sort off gave up on Gnome for now.
Banda, he tenido un problema con las capturadoras de pantalla, ni la de Zorin, ni VLC, ni el OBS capturan la pantalla. OBS y VLC más o menos funcionaban (pero no me marca que están funcionando en segundo plano) (pero el VLC si reproduce videos)... La situación es esta, yo me quería dedicar a hacer edits y necesitaba grabar unos clips, y usé la grabadora de Zorin, y grabé un par de clips, pero luego dejó de funcionar y probé con más alternativas, pero no graban la pantalla, y cada vez que abro el OBS me dice que ya está funcionando (en segundo plano) pero no me lo indica en la barra de tareas
ayuda, porfa

My Zorin OS desktop with a half Windows 7-like, half macOS Catalina-like look.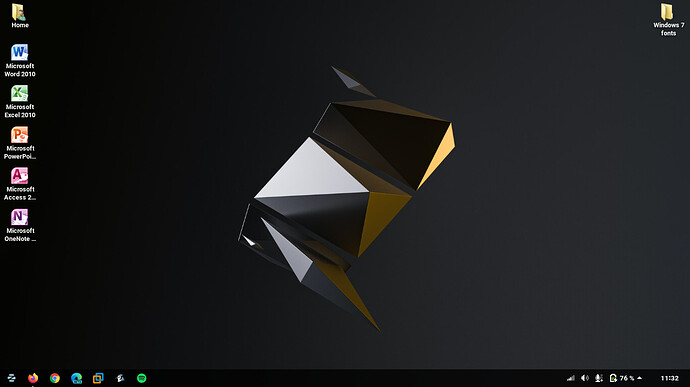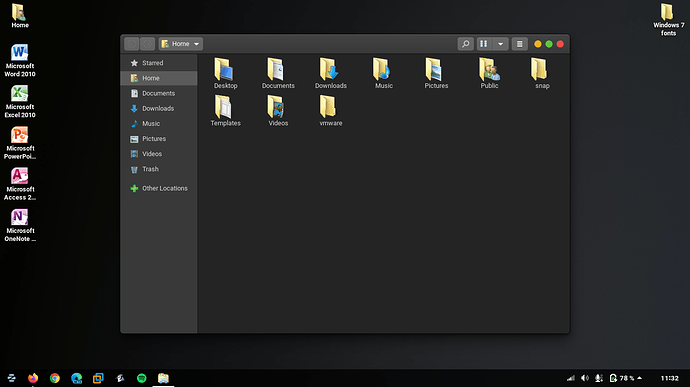 I have used the Roboto font, a Windows 8 icon theme and the wallpaper is from Unsplash.
Most of the changes I make I find either from this forum, but also from youtube vid's. You can search Ubuntu panel customization, and from there you will find many people showing how they change a lot of different things. 1 good thing about youtube, is due to my viewing history, I have plenty of linux vid's recommended and have watched, learned. There are a bunch of people whose vid's I watch. One stands out education wise, Thor Hartmannsson. Although primarily using Linux Mint, his vid's are extremely helpful because he shows you how to make the changes. Many can be applied to Zorin.
Thanks for time will have a look at the youtube vids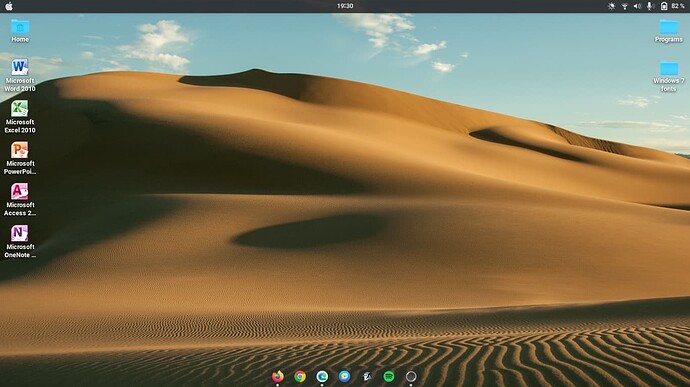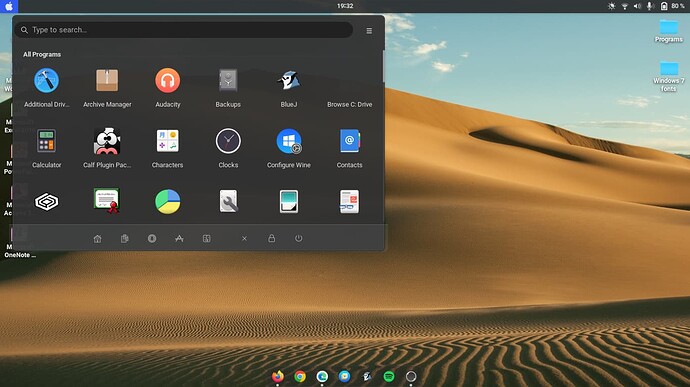 In these images, you can see Zorin OS 16 Core in macOS clothing.
I have used a Zorin OS 12wallpaper, the Mcata theme and mcMojave icon pack.
@Mr.Praneeth2008 Side Question to you. I see from screenshot you have Office 2010 apps. Have you got them working properly via Windows App Support i.e. Play on Linux / Wine?
Maybe you can help others and indicate how you did it here Microsoft Office
Yes, almost. MS Word, Excel, Powerpoint and Onenote work perfectly, with no issues detected by me so far. MS Access works near-perfectly, but it is impossible to create and design forms or reports without error messages being thrown at you.
I have used PlayonLinux to install.