After the large update of a few days ago sometimes Zorin will not open ..... I get the splash screen .... the blinking Z icon and the Zorin but after that either a white cursor in the left hand upper corner which either blinks or does nothing .....
Sometimes I also get the Log-in which I assume is from grub in the same corner in tine little text ..... after my user name and password have been typed in I get messages but then nothing and no way to continue with out a hard shutdown ..... which by the way I have to do several times before I can finally get the normal sign-in page to appear ...... here are several photos of what I'm seeing ....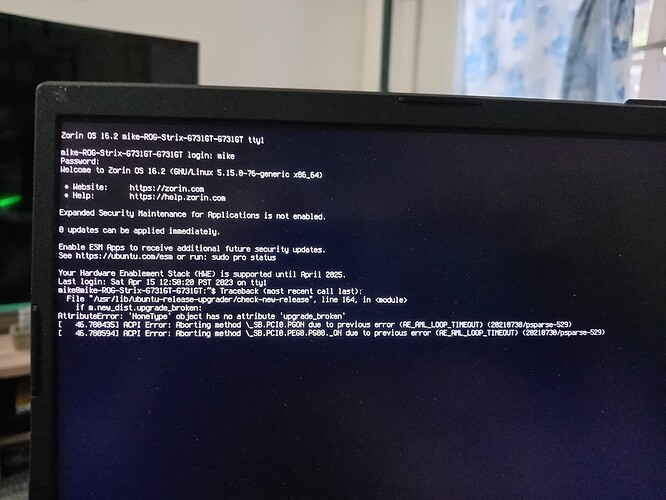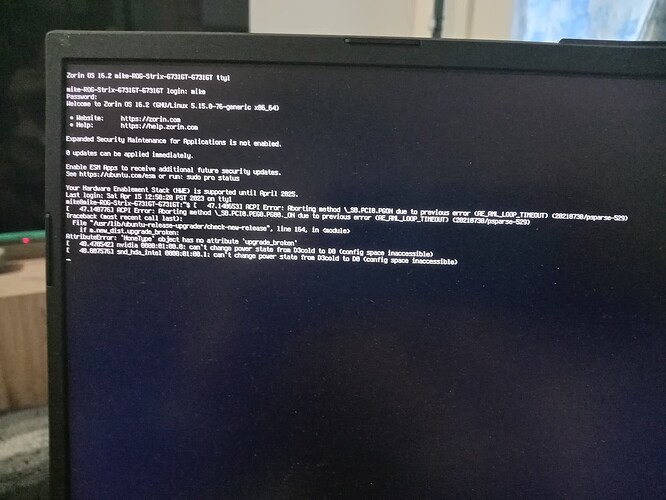 I dual boot on a separate drive with Win 10 and have no problem connecting to it at all .... it just pops right up and sometimes Zorin will do that also and sometimes I have to do 3-4 hard shutdowns for it to display the normal log-in screen .....