This problem is more annoying than anything but would like it solved ..... for a while now I have been excepting and installing ALL Zorin updates with out any problems but this one has taken a turn for the worst .....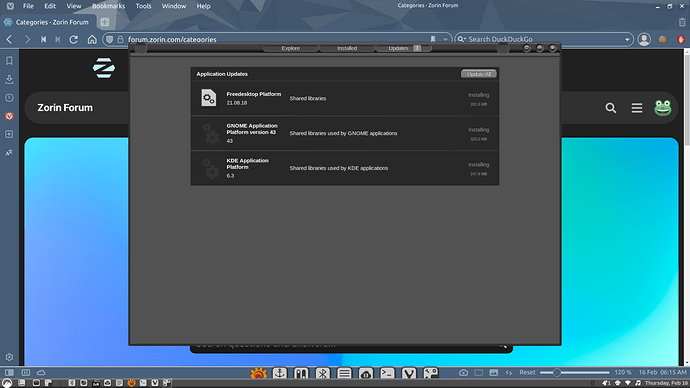 Everything appears normal except that these same items keep showing up about every other day ..... I can always tell when because when I do a speed test .... which I do each morning when I connect for the first time .... my download Mbps are about 1/2 of my normal reading ..... upload is fine .....
First it will say in the Application Updates ..... Downloading ..... which it never does even after 2-3 hours while by the way my Mbps is at normal 55-58 Mbps .....
Next time it will say Installing and again never does and the cycle keeps repeating .... I starting just deleting the notification by closing it out but it keeps coming back .....