Hi there,
I've been noticing for a while an issue that has become too annoying to ignore.
When I leave my computer for a few minutes the screen dims and the computer locks itself. However, sometimes, it also logs me out from my account. This is problematic because I then have to re-launch all my programs and reload any open tabs on the browser.
From the screenshot you can see that I have enabled "Automatic Suspend" but so far I've never had any issues when putting the computer into suspend mode manually (by running suspend on the terminal).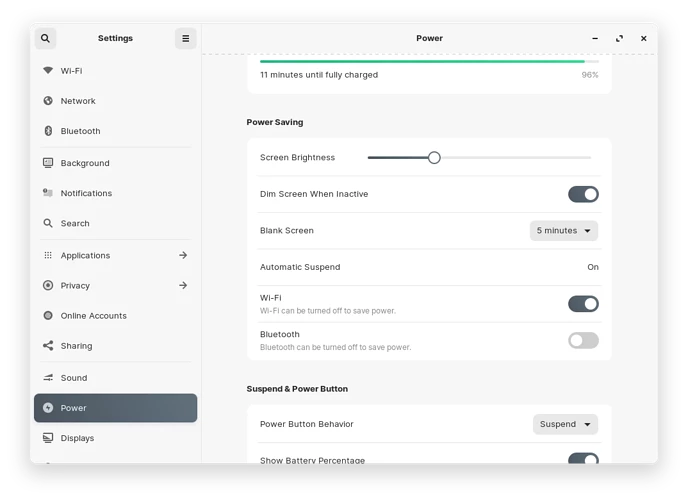 Note, a few weeks ago I followed this thread (now separated into its own) to disable suspend mode when I close the laptop lid. But I've already tried reverting these changes and issue persists.
What can I do to fix or diagnose this? Thanks!