Not sure if this is the right place to do so, but based on forum title I think this is the most suited place.
Afew days ago, I posted a screenshot here asking for help
After selecting Download & Install Immediately on "When there are security updates: ", and restart the GUI, the option is greyed out and not changable.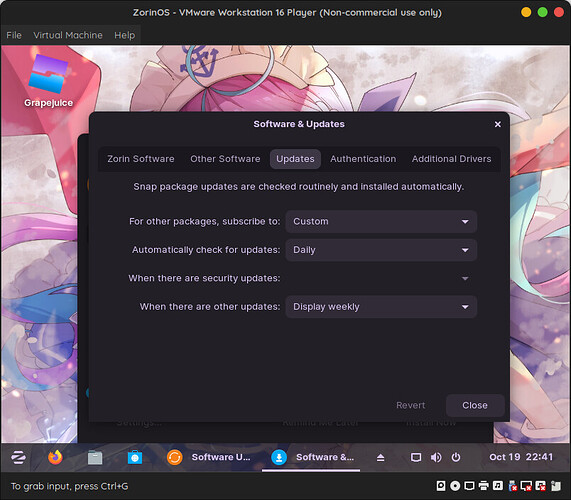 On the thread, Aravisian had informed me that it is a very old bug that was not fixed on Ubuntu end, and assured me that now updates are done automatically.
I decided to look up more into unattended-upgrades as I want to learn how to customize it to update automatically on every shutdown (still havent figured that out, but thats a different topic)
Extremely unexpectedly, seems like unattended upgrades is not installed on my freshly installed, and updated zorinOS.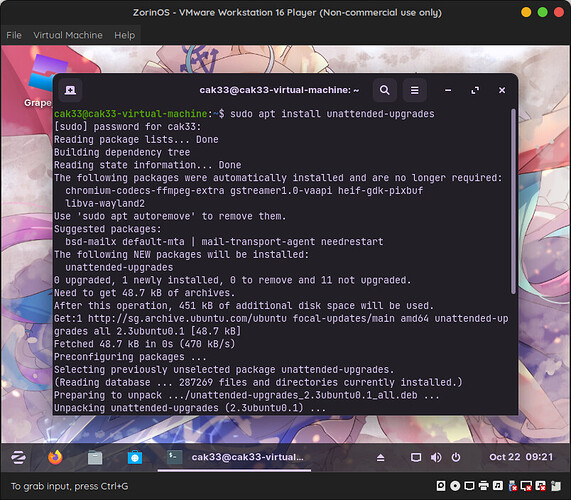 After installing it, the GUI is now fixed, with "When there are security updates: " being selectable and modifiable, even after closing and opening, and after reboots.

This is pretty shocking to me, because if unattended-upgrades is not installed, then theoretically, any form of automatic updates should not be working at all.
Maybe there's some stuffs that I'm missing out? I have no idea, but I do feel a need to share this finding. The same has happened on ZorinOS 15.3 Lite too.