This happened on both ZorinOS 16 Core and ZorinOS 15.3 Lite.
ZorinOS 16 Core: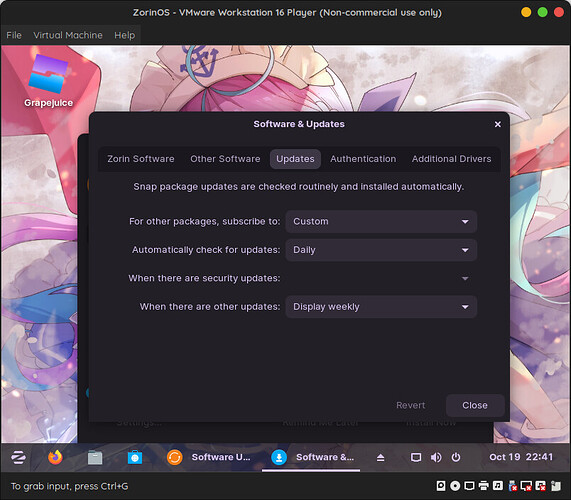 ZorinOS 15.3 Lite: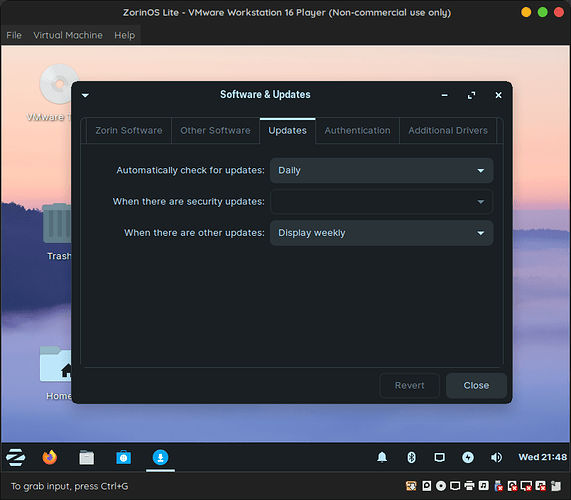 How did I even get here?
Fresh install. (on vmware)
Install open-vm-tools-desktop (vmware tools, tho I doubt this should affect anything) & update the OS using software updater.
Reboot
Open up Software & Updates. Change "When there are security updates: " to "Download and Install"
Close Software & Updates, and open it again.
The option should be greyed out in ZorinOS 15.3 Lite, and ZorinOS 16 Core after doing these 5 steps (in particularly step 4 & 5). Doing a reboot does not allow me to change new options.
Any idea how this bug happened, and what can I do to revert it?
Also I would like to take the chance to ask, how does automatic update works on ZorinOS (and presumably Ubuntu too I guess) ? What should be done to prevent an OS from failing on next boot when an automatic update is going on?