Has that anything to do with black holes?
Also what is Russian for "Hard Hat's must be worn"
If you could find that one back, please post a link here.
I'd love to see the reaction of our electrician!
No photo evidence. It was personal experience in a hotel room after I asked for a power lead. Hotel technician used a lead with 2 bare ends and 2 matchsticks. I won't say which country that was, but was a reputable city hotel, not one out in the sticks.

There is a lot of research being done into Quantum entanglement, for many different use cases. One of them is in the use of communication technology with 0-delay latency.
If you watch Star Trek, then you will know that they use subspace communication technology, turns out, how that would work, is through quantum entanglement.
In movies, quantum entanglement was also referenced, as the bases in allowing portals to function. Connecting two points at once, where both points occupy the same space at the same time, and are always reacting to one another.
Theoretically, this would be the type of technology that could allow ports like Startgate to work. Someday it might even allow for Star Trek teleporters, who knows.
But right now, the biggest ones are instant communicating between two points with 0-delay latency. And also, of course, quantum computing technologies, which are being worked on every single day, and perfected, in certain groups.
Take IBM for example, they are running a cloud server, souly for the basis, for Quantum computing technologies.
Sounds like it needs an ambient room temperature of 0degKelvin (-459.67F) to work. Global warming is not going in the right direction for that to happen then. Need a new ice age.
Or we simply move into a deep space - guaranteed temperature 2.73 Kelvin.
I love this dude. My favorite character in the Ice Age series. Poor little squirrel.
In other words, ST went garbage after 40 successful years. Yep, seems legit.
ST:LD and ST:Picard are ok. I dislike ST:D the most. I treat ST:D and the Abrams movies as just sci-fi space flicks. It gets me through it when I'm bored with nothing else to watch.
I have all of them: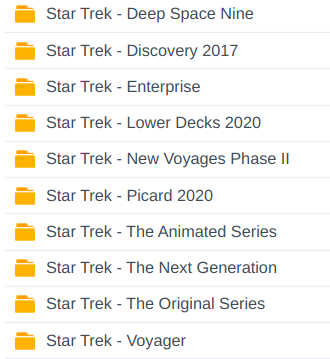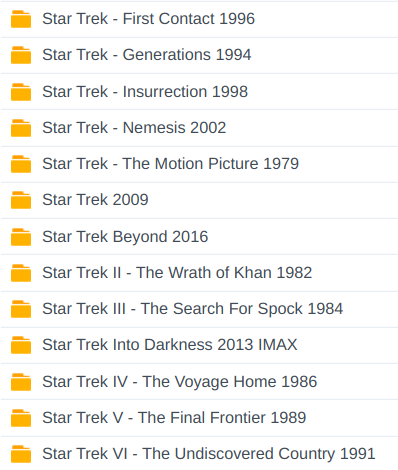 Actually my husband loves the default Adwaita and Humanity icons for his MX. chacun à son goût as French says.
Oh No. It has happened again.
I think @StarTreker is guilty of steering the deviation this time, from post #25.
Does @FrenchPress feel like doing the splits?
You have just witnessed a synergistic phenomenon.
You cannot blame any single entity for its cause

I'd love to get into both of those rooms and re-cable all of it! It would be a wonderful project!
Or a nightmare.
Say, you are not allowed any downtime.
I even do not want to think about it

Just the idea of sitting in there, a few spools of 6e next to me...planning the layout, the connectors and tools by my side, and the potential of making it into a work of art (like the neatly ran cables of varying colors). You could make both those rooms speak professionalism, creativity and order.
Looks like a bunch of tangled slinkies