There is a thing like a few orange like colored concentric semicircles appearing on the bottom middle part of my screen sometimes. The first time I saw it was like 15 days ago, I think. It appeared for like 1-2 seconds and then it disappeared. I didn't get time to take a screen shot, I was thinking about what it was. Then it appeared today. It lasted less than 1 second. Again, I couldn't take a screenshot. So here is drawing of it.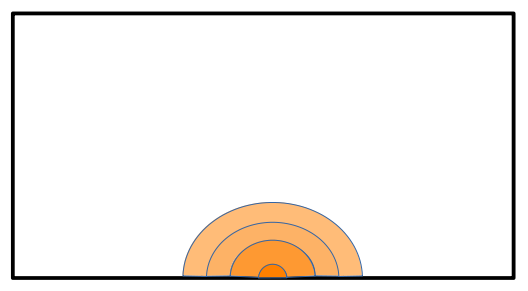 It looked like this and the white area in the black rectangle represents my screen. Does anyone know what it is?
The reason I am not making this topic in General help is because, it does not do anything to my laptop. It just appears for a short time and then it disappears.