First of all....Pardon me if a similar question had been asked before. I have searched the forum, but did not find anything that could help.
I am trying to resize my primary partition. I usually don't handle partitions so I am having a little trouble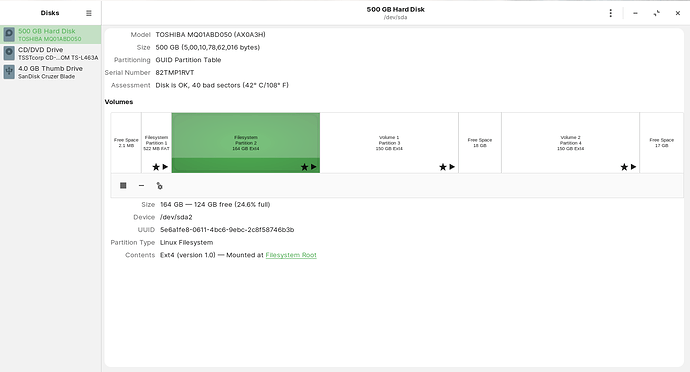 I don't know what I have done till now...
Partition 2 which is labelled as Filesystem is the primary partition and I want to add the free space beside Partition 3(Volume 1) and Partition 4(Volume 2) into the primary partition.