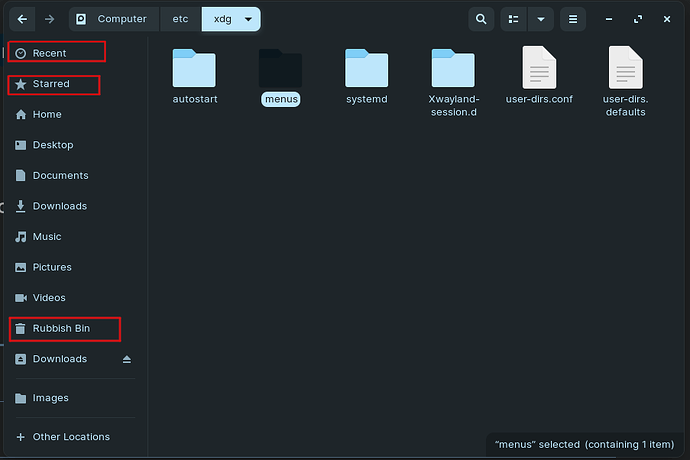 I am trying to remove these 3 locations from the side bar.
I have found this: How to remove "Starred" from the Nautilus side panel
And am following it to remove starred.
However, using find (in file) to change Recent and Rubbish to False too, there are no results in the nautilus-window.ui that refer to either of those terms, so i cant set them to false too.