Hey everyone,
So, I was trying to setup my network to use NextDNS by following their guide but every time I try and reboot my PC, my internet no longer works.
The "Wired Connection" icon has a question mark inside and I'm unable to browse any websites. I am however able to ping Cloudflare.. haven't tried other IPs.
Here is the recommended config by NextDNS.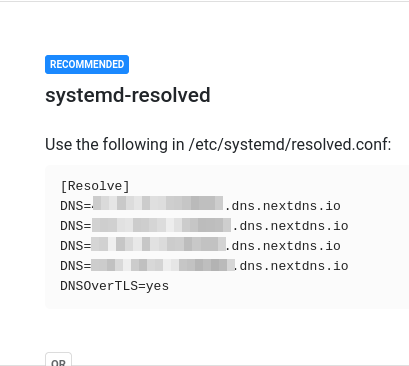 If anyone has an idea on what could potentially be wrong, I'd appreciate the help!