I'm loving the new-look forum, certainly different to others out there.
I agree it looks a lot more modern and sleek compared to other distro forums. Sorta goes hand in hand with Zorin being one of the more beautiful looking distros in general.
I do have to wonder though why the Interface default text size is set to Large (always thought something was weird when I first came on here)…
I do have to wonder though why the Interface default text size is set to Large (always thought something was weird when I first came on here)…
Why, to see what big eyes you have, my dearie.
One thing I have noticed in testing out different themes on different screens and systems is how pronounced what should be a minor difference can actually be. You mentioned using a 15 1/2 inch screen in the thread in which you asked about the large text.
On my screen, a bit over 18, things look pretty normal. The text is slightly large, but not abnormally so.
Good visibility is important, especially for a distro known for being supportive of services for the sight and hearing impaired.
And this can be individually changed in the users settings as covered in that thread.
I have been exploring further and thanks to others like you asking such questions, am finding more ways in which this board rocks.
I think I got used to the small text font on the old Zorin Forum. The new forum matches the Zorin website text size and that does look big viewed on a 15.5" laptop screen. I have changed to "smallest" font in forum Preferences which suits me better and certainly reduces the amount of scrolling needed.
Also different is how latest posts are indicated cf old forum. I used to be good at finding latest posts by looking for today's (or yesterday's) date. Something to get used to.
Edit: I just wish the "Search" feature did not take up the whole screen, even when using smallest font. It is annoying as it appears each time you open a different thread.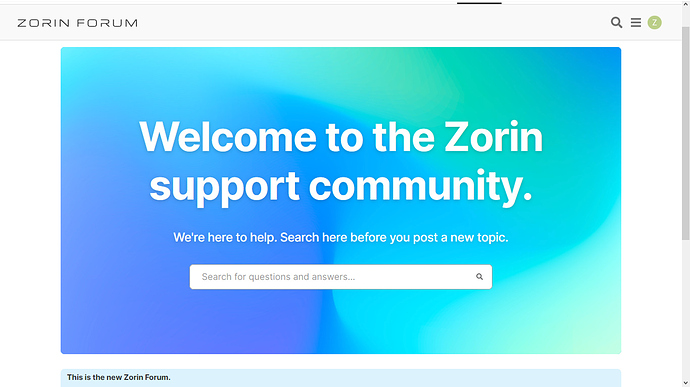 Hi @zabadabadoo, welcome to the new forum! Thanks for your feedback!
Based on your comment, we've just now updated the forum to scale the search banner based on your font size. That way, it should appear proportionally smaller if you select a smaller Text Size now.
You should now be able to see the latest posts across the entire forum by clicking the "Latest" option just above the categories section on the home page.
Wow, that was an unexpected quick adjustment!
Just to say the revised search feature still takes up 80% of the laptop screen. See screenshot.
Not sure why now have other website options displayed at the top of the screen e.g. Download, Zorin Grid, Computers, Help.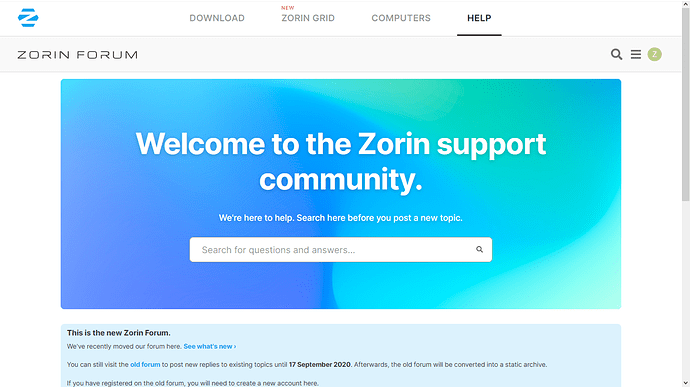 As part of the new forum design, we've placed a stronger emphasis on searching for existing topics so new users can find answers to their questions quicker. It's only present on the forum home page, so it shouldn't appear if you click into a category or a topic.
We've carried over the top navigation from the rest of the website so it's more consistent and to make it easier to get around the entire site. Think of the new forum as part of the main official Zorin website instead of a separate bubble away from it.
We've published a blog article about the new forum, which explains our thinking behind the new changes and improvements in more detail:

It does appear when you click "view latest topics".
In Discourse (the forum software we're using) "Latest" behaves as a tab on the forum homepage.
I really like the integration of the homepage of zorinos.com - it makes complete sense - brilliant integration. Great work zorink!

I have to agree with SWARF, I love the new forum design, and I love how easily it integrates into the website.

I remember the last time I was on the Zorin main page, I had a heck of a time finding the link to the Zorin Group forum. Now that the new forum is integrated, its easy to find, major plus there.
And yes, of course, a search function that actually works, is quite a welcoming change. Users should have an easier time finding topics now, plus I love how the categories are laid out.
I freaking love the DARK mode!!!
I think the Zorin team did an excellent job with this.
Bye Old Forum, Hello New Forum, Zorin is yesterday, today, and tomorrow, Zorin is LIFE, all HAIL to ZORIN! sounds like a cult
all HAIL to ZORIN! sounds like a cult
…From Skyrim.
Zorin is every day, all day, all night, 24/7
Noted:
The forum shows when a member is actively replying to a thread and updates the response in real time without needing to refresh the page. Excellent feature.
Yes I noticed that too, reminds me of phone text messaging. It must be using the forum cookies to be able to do that. Took me by surprise I can tell you that. Gotta love advanced and fun features on new forum software.

Sadly, I notice that the new forum is accompanied by something that also plagued the old forum.
Posts that contain:
That didn't work.
Fortunately, this does work…
Zorin in space!
These are the voyages of the Zorin OS Linux operating system. Its new mission, to give you freedom of choice, and to process megabytes and gigabytes, that go beyond your imagination, or understanding, to provide you the experience you deserve.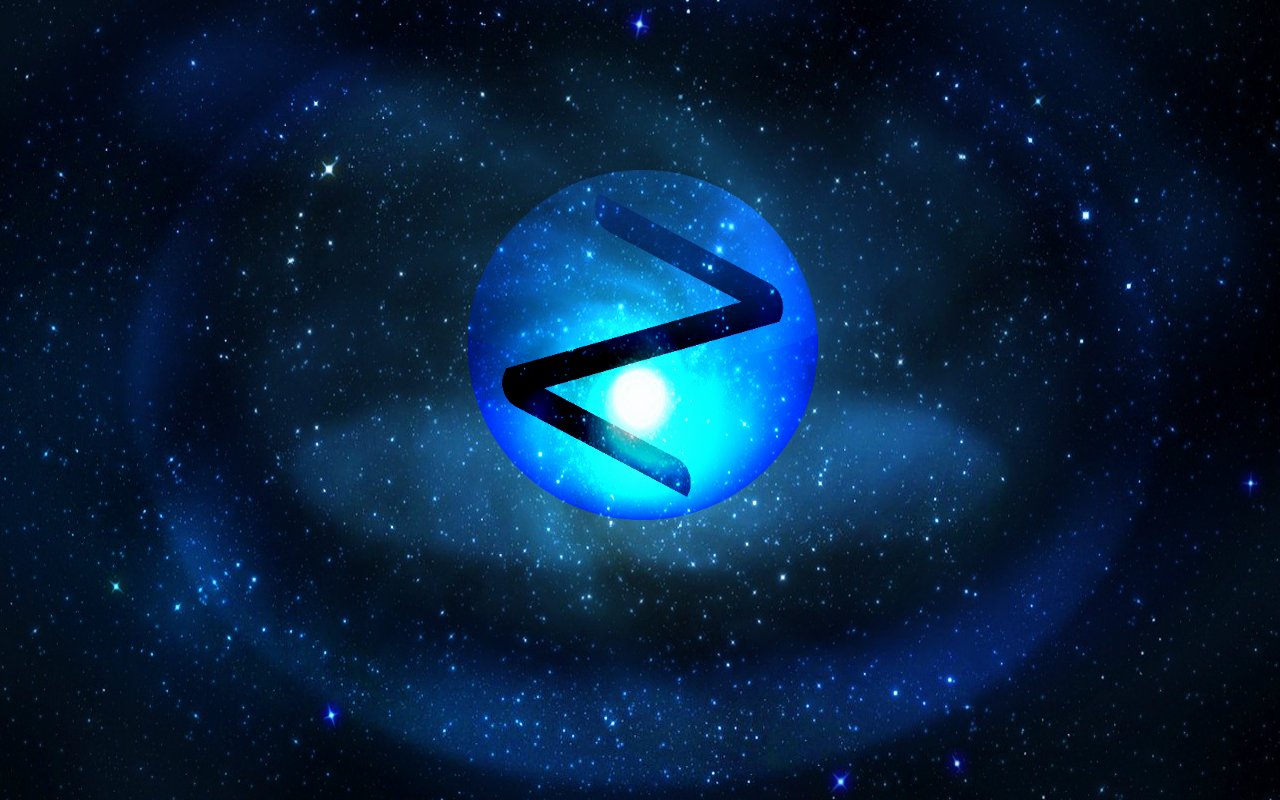 This forum have a light and beautiful style like Zorin. I'm love that style and manner that forum fuse with Os.