I am trying to create 100GB partition on my 500GB SSD. I am starting over again due to the serious login problem.
The instructions here in this link arent working
https://devconnected.com/how-to-encrypt-partition-on-linux/.
Here is where I'm at now. See below two screenshots. What should I do now? I want to LUKS encrypt it also.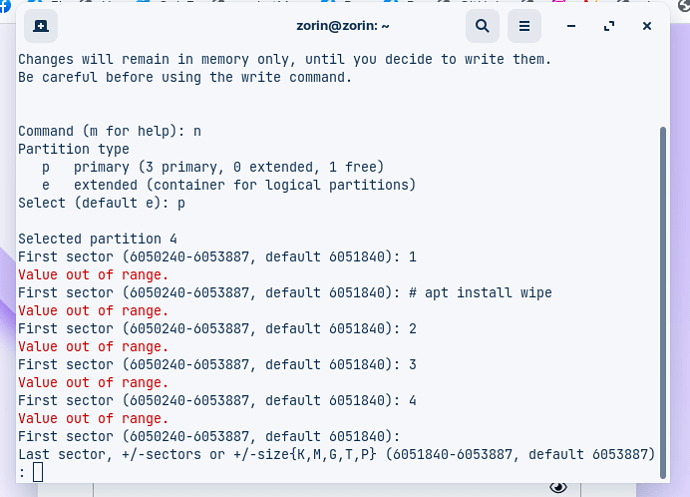 ---
---