Hello,
I've had Zorin OS for many months on an HP EliteBook 1040 G3.
Since installation, it all works including Wi-Fi 99.5% of the time.
However, I get random but constant "Network Activation Failed" errors, which sometimes cause websites to fail with a "Your connection was interrupted" browser error.
It seems the wifi chip is an Intel® Dual Band Wireless-AC 8260.
I have already turned USB Ethernet off.


I also did what was suggested in other similar posts: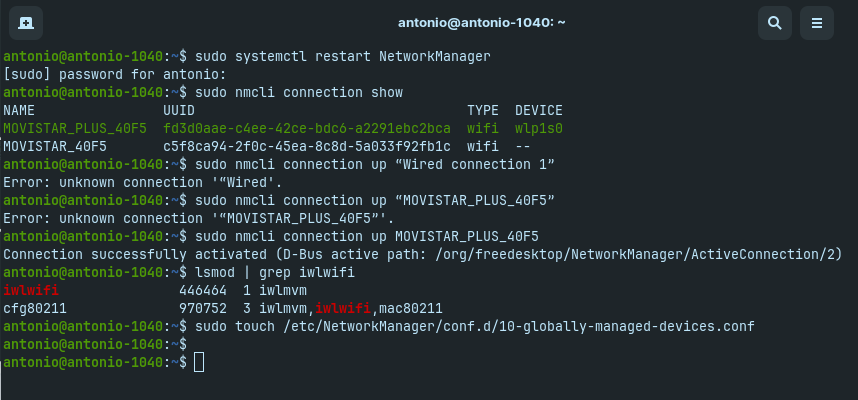 Thank you