Machine: Dell Vostro 1700 Laptop
Problem hardware: NVIDIA GeForce 8400 GS (G86)
VGA compatible controller: NVIDIA Corporation G86M [GeForce 8400M GS] (reva 1)
Current ZORIN O/S Version: 16.1
Kernel: X86_64 Linux 5.15.0-48-generic
Desktop: Xfce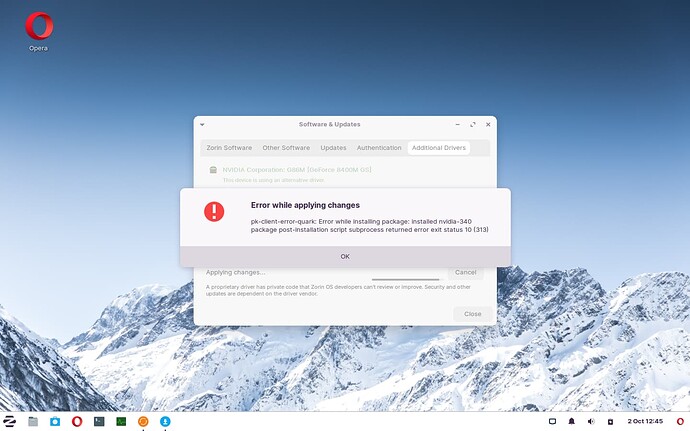 Problem, using the SOFTWARE UPDATER --> ADDITIONAL DRIVERS method, I was able to get the Wifi Card working successfully, however the NVIDIA binary proprietary driver selection has left me WITHOUT a FULLY functioning DE that locks up most of the time unless I keep it busy/using it.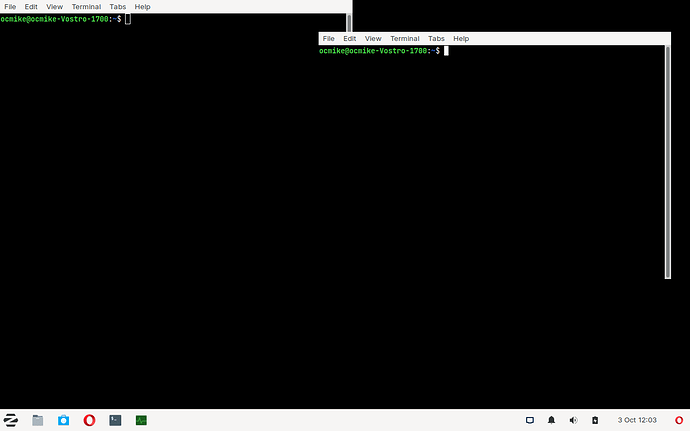 During the Nvidia driver selection(Software Updater --->Additional Drivers), I selected APPLY change and it trucked along until just near the end and returned the following error:
"Error while applying changes
**pk-client-error-quark: Error while installing package: Installed nvidia-340 **
package post-installation script subprocess returned error exist status 10 (313)"
Although, the driver does show it is SELECTED in Software Updater.
I ran the command:
sudo dpkg --configure -a
Which resulted in some errors as well and I will have to reboot the machine to get that for you if you need it. My bad, tried to have as much INFO for you all.
Yes, this is a very old Laptop, but fully functioning and I believe in the resurrection

Any and all help, pointers, links, how too's will be MOST appreciated.
Thank you All.
I read in another post that Kernel 5.8 might solve a problem with NVIDIA 340 drivers. Where can a person DOWNLOAD that to give a try ?