Hello! I'm having the same problem hehe, but I did install Zorin OS 16 with the modern nvidia drivers!
In the "additional drivers" tab, "Using NVIDIA driver metapackage from nvidia-driver-470 (proprietary, tested)" is selected, and the "NVIDIA X Server Settings" just show an empty window.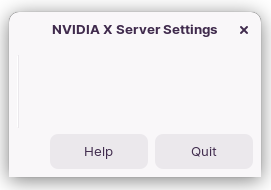 Thanks in advance for your kind help.