I know this is not the right forum for this but I have gotten more help from this forum than any forum I have ever been a part of. And I know there are some people on here that use Pop! OS also.
My problem is that I have finally gotten a good? maybe install of Pop! OS and have successfully gotten Picasim the RC flight simulator to work great but it has no sound. I used Play on Linux to install the game and it seems to work perfectly except for the sound issue.
I then decided to check out the sound area of settings. Using the test buttons there the sound works fine. So I next went online and watched a video and the sound also worked with the video. I then tried a regular Linux game (solitaire) and no sound! It seems that anything online the sound works but anything local including regular Linux games don't work. I have searched online for several hours now and found no solution so thought I would ask here.
i have included a screen shot of terminal after using inxi to check my Pop! OS configuration.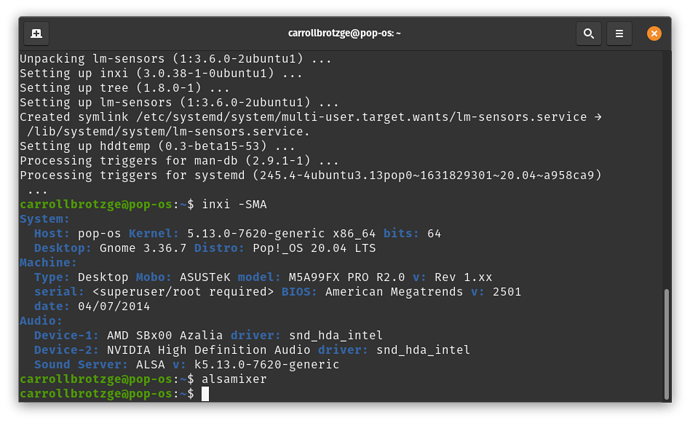 Thanks for any help anyone can give.