Solution Note:
"Read the entire thread, I had many problems but OpenRGB is working now"
---
I cannot control the RGB lighting on keyboard and mouse. It tells me that I am missing piix4 for AMD systems.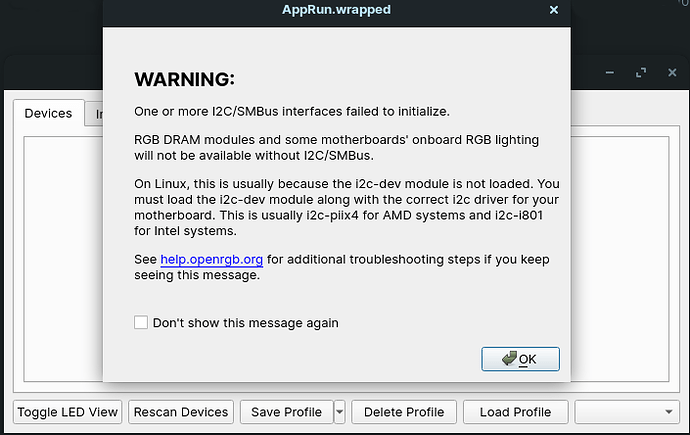 If run "lsmod | grep -i i2c" I see the following. smbus not loaded and piix4 is listed but does not show its "attached" to anything.

Help is appreciated. I am at the limits of my knowledge in this area.