I've had Zorin Pro installed on my Minus Forum pc for a few months and have been loving it. Last week I did a software update and now it won't go past the Minis Forum boot screen.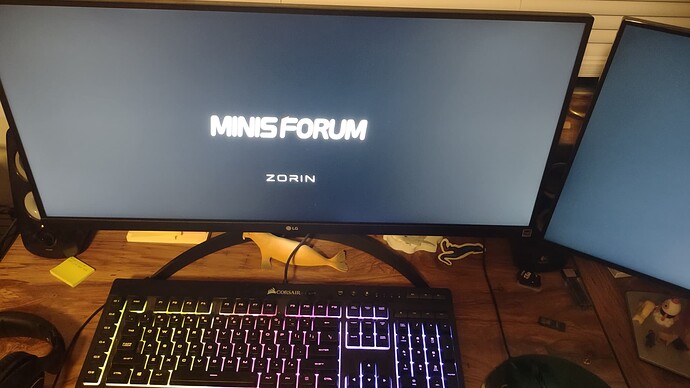 ESC doesn't seem to do anything.
I've been able to use the boot usb to use the Try Zorin and access my drive but I'm not sure what to do after that, I don't want to reinstall and wipe it.
I found this thread, ZorinOS 16 Pro wont Boot after installation and tried following the steps but it didn't take me to a Recovery Menu, just a lot of text on a black screen. When i typed the "sudo nano /etc/default/grub" it said it didn't recognize the command. I also tried typing inGRUB_CMDLINE_LINUX_DEFAULT="quiet splash nomodeset" and nothing happened and when I exited out it froze at the Minus Forum screen.
Any help would be greatly appreciated.