@StarTreker Ditto here... won't be the same CRAZY world without ya!

Think we should make a Topic just to try and make him think it all over.
To me he was all over the place, really trying to bring that positive vibe to everyone. He's a real Zorin family member just like he always confessed.
Wish granted.
NOTE:
As many know, StarTrekers property was recently flooded and there was property damage. Treker has decided to take time off to de-stress and focus on the personal matters at hand.
Treker is certainly not the only forum member dealing with hardships and a lot of stress. It is an important reminder to us all to gauge our reactions to other members carefully... You never know what they are going through.
You can't be funny or cheer up everyone with a joke or a poke all the time, but were grown ups that mean we can handle it right.
Everyone who loved and adored this fella, Please leave a big hug and message here - to make him change him mind, let him feel we really cared and liked his presence all over the place. Don't think he realized what he meant to his Zorin family.
Actually it was me who suggested him to take holidays from the forum while he is dealing with the real-life issues without additional overload. I am glad finally he changed his mind and take a rest rather than completely quit.
Remaining positive when BIG issues are at hand is tough (most can attest to this). Put on top of it the holidays upon us and having to find that smile to show is twice the task it would be during a normal daily life without major things.
This may be one of the few things that give comfort when tackling life. I know he loves the world of tech... and it's what most of us do too.
In the short time I've been a part he welcomed me with open arms and that wild crazy humor only he can provide! Making me relax and feel part of the forum.
I also sometimes jump here to reading some topic. Zorin is great and people here. Silence are like a gold Apple. Listening is like a honey. I also was shower in hot a water on the beginning. Tired with jumping distribution and testing them. I staying with Zorin because i have old PC.
This is a good bit of advice.
A good long rest from others can sometimes work wonders.
Amen.

StarTrecker, I hope you enjoy your break and don't forget to come back. We will miss you. The forum won't be the same without you. You have helped me in many ways, not just in helping me solve the issues related in my laptop, but also in many other ways ranging from cheering me up to helping me find a profile pic. I wish you happy holidays.
I do not think the title of this tread is very inviting to Treker. That was my instant reaction to seeing it before reading the posts. Could do with more sympathetic title wording than punch him when he is down IMO. I will leave it to OP to consider.
I am pleased to hear Treker is taking well earned time out to deal with flood issues etc. He is missed and hope to see him back here when things are back to some normality.
Just for the clarification.
It is not OP who gave the title. It was Aravisian who split the thread gave the title to this thread.
The title serves as a reminder to temper the good with the bad.


All snoots, whether plain snoots or star-bellied snoots are equal. Praise can lift you up, but don't lean into it or you can end up knocked over again.
I've been enjoying my time away from the forum. Sanity does return in doses, once you remove yourself from the toxicity. After experiencing it, I rather not go back to how things were.
This is much healthier for me, so I will be keeping things this way. I've been also dealing with my local life matters. Mother nature will not stop trying to destroy us.
I'm not sure if I will have a good Christmas coming up, it will honestly depend on what the weather does. The flooding started up again due to constant rain.
However, it's not as bad as it was before. But it leaves you with the feeling you are no longer safe, and to remember, it can be taken away from you at any moment.
I have always said...
Everything you own, you can lose. Everything you have can be taken away.
Except your honor. It is the One Thing you can ever have that no one can take from you. You can only choose to give it up.
And that is the important part!! Hands down no question!
I use to get stuck on holidays trying to keep up with it. I don't anymore. Life is more peaceful when you focus on it "Life".
No matter what you have people there locally that love and care for you. And you have that here too Bro!! Know you can ALWAYS hit me up ANYTIME!! Day Night whatever.
I'll listen give no advice unless you want it. Sometimes a ear is all you need. PM if you want and don't if you don't. I won't be offended
Just know and I think I speak for the all concerned ...We're here for you because we have been there as well. And will be again as that's why they called it LIFE.
Never Give Up keep fighting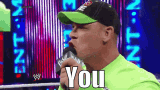 StarTreker,
great to have you visiting us again. I know by reading your previous messages what you have to deal with. Right now its late in my timezone, much words don't cross my mind. But I'm happy to see you're in one peace and already having some peace of mind.
Keep it up buddy, you know we cherish you and you being over here and if you ever wanna PM me, I'm here for you.
I know someone else who could probably benefit with some time away. And I'm talking more than just a weekend.... Wonder who...
StarTreker is just recharging his Warp Drive. All the galaxy travel drains it down.
Sure many look forward to his return, no matter what level of involvement he chooses. It should remind us all that life happens, and sometimes 'space' is a good reward..
Yes, pun intended...
ey, if you want me to leave... I'll be more than happy...