I admire your dedication


I remember when we moved our apartment from Paris, we went after midnight to pick up our stuff to avoid all traffics

anyone still have sha256 Zorin 16 pro and core early version before fix efi? thank you.
I think Z16Core SHA256 is still on the website alongside the later r1 SHA256.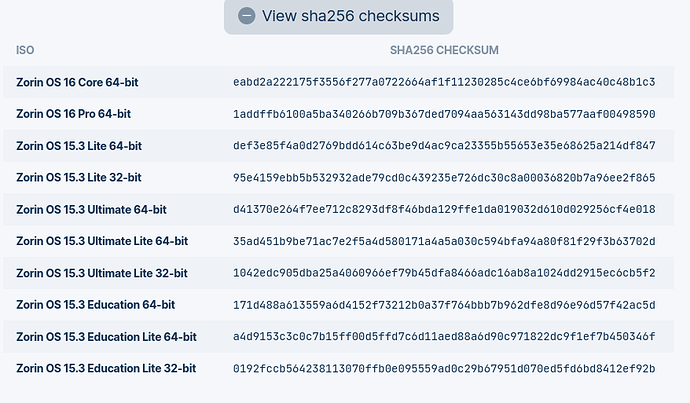 I'm confused whether SHA256 belongs to Zorin 16 r1 or belongs to Zorin 16. Previously I had screenshot SHA256 Zorin 16 Previous version on Zorin 15 but it was deleted when installing Zorin 16.
Hi, sha256 for core is R1. Pro is pro

Yes, you need to redownload new iso core, R1..because sha256 is for R1 only
Hi, did anyone previously using Z16 beta that redeployed Z16 core final release experienced any difference in performance or functionality? I honestly don't want to redeploy my system unless there's a good reason for it. I'm a lazy guy

You'll be fine.

Just update regularly.
Just downloading the Core version and then when I have some time to play will try this:
Then to remove any references to either flatpak or snapd - I can work with appimages very well thank you!

Wonder if I can do this?:
I must point out - quite a few users have posted on the forum having trouble with pipewire...
Just a quick note.