Hello Hello!
Summary: I added Option "AccelMethod" "uxa" to a config file to solve the horizontal screen tearing problem and got locked out of my laptop. I get taken back to the login screen every time I log in. Have to get back in and fix the tearing.
Story Below
Where it started: So as you can read from the title, I have screen tearing. I got a new Framework laptop and didn't have the screen tearing problem out of the box. I believe it was after I changed the fractional scaling. Changing it back doesn't fix the problem.
What I've done: As any Linux user, I attempted to troubleshoot. I picked up a lead on enabling TearFree through a config file. I followed the steps on this video and this guide; though I used sudo nano instead of sudo touch. I also used Driver "intel" because Driver "i915" did nothing. It actually made the problem many times worse with what I had before plus new ones. This is what my screen looked like after turning my laptop on multiple times: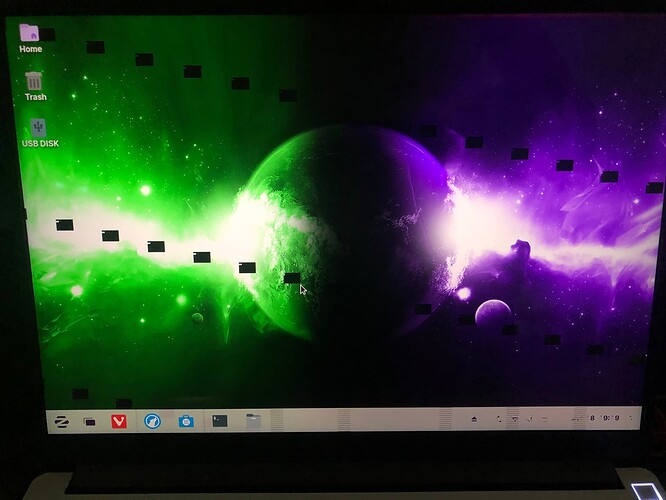 I also switched between Driver "intel" and Driver "i915" and still the same problems.
Getting to the problem: Since the previous guide and video tutorial didn't work, I came to the Zorin forum. Didn't find much, but this guide someone linked to. It said to add Option "AccelMethod" "uxa" if Option "TearFree" "true" did not work... so I did. Restarted my laptop and logged in. Got taken to a black screen for two seconds and back to the login screen. Now I'm basically stuck. I've tried logging in and turning it off and on multiple times with no changes.
Specs
Have timeshift in there
Kernel driver in use: i915
Bios Version: 03.07 (up-to-date)
Operating System: Zorin OS 16 (should be latest stable version)
Core: Intel i5-1135G7
GPU: Intel Xe Integrated GPU (I think)