Since (happily) installing Zorin OS 16.2, I've installed additional software for differing tasks. For example, Shotcut for video editing, and VLC for media.
I have noticed Shotcut is registered in Zorin for watching media. I didn't want this, so I went to default applications in Settings to change it to VLC. Unfortunately VLC was already set as the default app. Changing the default between Shotcut and back to VLC did not change the registration, and I have to force mp4 files to open in VLC. Below illustrates this predicament.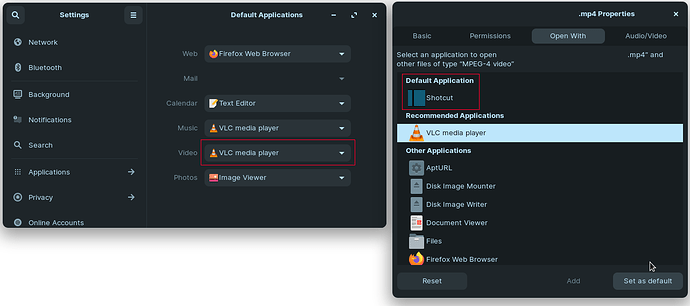 From the above image, "Set as default" button does not change to VLC. Please let me know of any further information to assist in solving this.