N e b u l a
Thanks for the cool theme @Storm
Zorin OS 16.2 Pro
Nebula Theme
Nebula Icons
iRobot Wallpaper
Conky Dex Clock Widget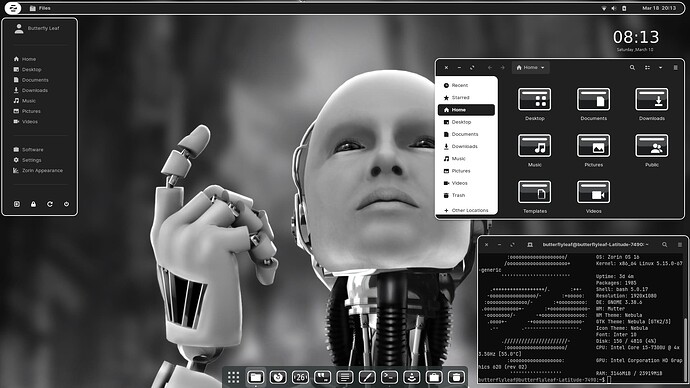 How often do you even change your rice?
@CC7 I get bored fast lol, part of my disability so i just role with it.
Given some of the amazing scenes you have painted in this thread - I would not consider that "disabled."
Just sayin'...