I'd like to see what ur pc can do...
CPU: AMD Ryzen 1700x 3.4 GHz
MB: ASUS PRIME X370-A
RAM: 32 GB 2400 Mhz DDR4 |
GPU: ASUS Nvidia 1070 8 GB
SSD: Samsung M.2. 1000 GB |
OH GOD! What a supreme specs...mine are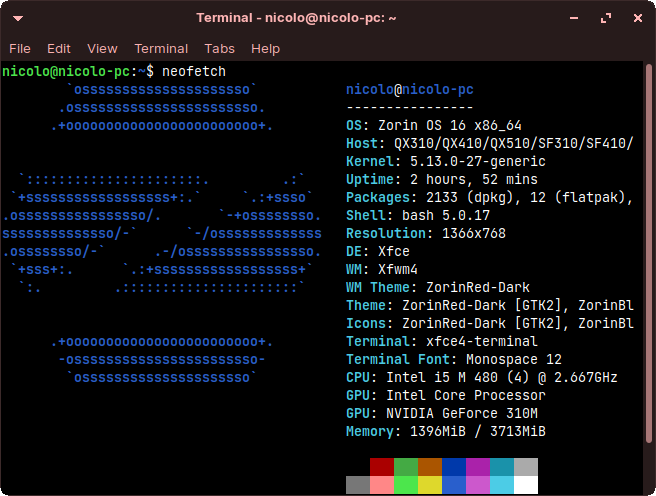 Mind you I bought mine over 2 years ago, when AMD launched their first Ryzen series. Though the SSD M,2 is new.
This is PC i made for my parents from my old parts it works like charm on NVME SSD only GPU is from the museum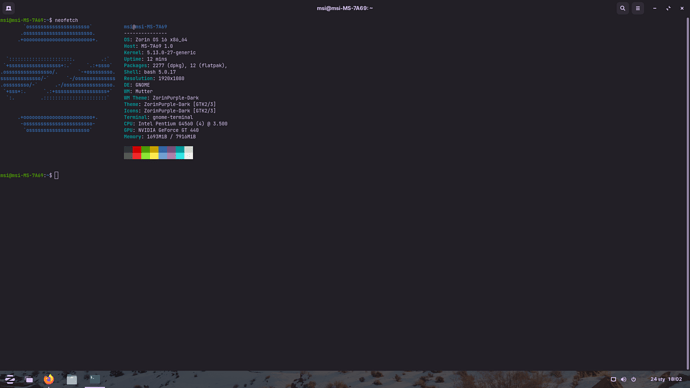 CPU: AMD Ryzen 9 5950X
MB: ASUS ROG Crosshair VIII Impact
RAM: G.Skill Trident Z Neo 32GB
GPU: Sapphire NITRO+ Radeon RX 6600 XT
SSD: Seagate FireCuda 520 1TB 5000MB/s PCIe Gen 4 NVMe M.2
Monitor: BenQ EW3270U 31.5inch 4K UHD HDR LED
32 gigs of ram+me= LOVE
what a good machine!!
PC: Dell Latitude e5420 Laptop
CPU: Intel Core i5-2520m
RAM: 8 GB DDR3 1333 MHz
Storage Drive: 480 GB Kingston A400 SSD
GPU: Intel Integrated HD 3000 Graphics
These specs are not much, but not bad either. Actually, they seem to be better than those of most mid-range computers available in the market today.
4 extra gigs of RAM are in the mail. Could anyone suggest any website to buy a quad-core i7 CPU? Ebay often doesn't ship products to India.
Storm has to have a competent machine, because he does production work, he's a theme making wizard after all. But you asked to see our computer SPECS, and I hate to say it but, I think I got you all beat.
MSI GE76-231 Raider 10th Gen 2021 era notebook!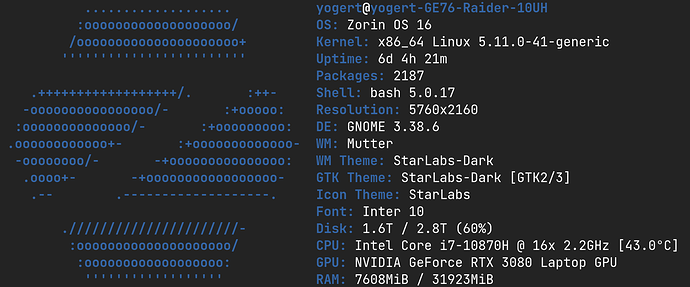 My machine is a gaming and production beast. But you know whats funny? Despite all that power, I am still waiting for Linux gaming to improve. We were supposed to have DLSS and direct X 12 support by now. But games like Control, still don't detect my GPU as being an RTX card, so it refuse to make RTX and DLSS available to me in game.
And a recent game I bought called Serious Sam Siberian Mayhem, its so new, I can't even launch it on Steam, I have to wait for either the games developers to fix the issue, or for PROTONDB support to fix it.
---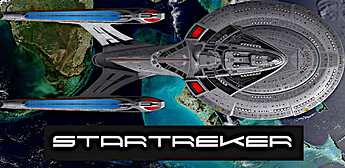 treker, your pc is FANTASTIC too!
loved my first hp spectre so much i got it again this time around. decent specs, i dont game on it or anything but it handles the office stuff and hobbies i throw at it

I am giving your post a like, mainly because I like the beautiful look of your HP notebook. I really am a fan of that shinny copper look around the edges. And the shinny copper logo as well.
I know technically most gamers will DBrand their machines, and even I thought about that. But I was like, I paid a whopping 3-grand for this computer, and its got a completely metal lid, and so I was like, naa, I won't DBrand mine lol.
FYI, my notebook had one hidden piece of plastic peel that was so perfectly placed on, I didn't realize it was on this lid. I didn't remove it until a couple months ago lol. But gosh I just adore that aluminum finish. So ya, +1 for your notebooks looks.
Now, what I think is cool, is that you have the 6-core version of my CPU. The 10750H is the 6-core variant, mine has the 10870H, which is the 8-core CPU. What I like, is that you have the most modern and perhaps best GTX series GPU, the 1650!
16GB RAM, ya, I know 15.2GB, but you lose some to system reserve, no big deal. 1TB disk, I assume its NVME, cause this is a modern computer right? Overall, this is a nice mid-grade gaming machine.
But because your computer has a thin form factor, its no doubt lighter then my computer. And because your computer doesn't have shinny lights on it, it means you could take that into a business meeting, and nobody would be the wiser, that you have a gaming GPU inside there lol.
Whats funny about my notebook, is its not hiding anything. With its shinny lights, and its unibody design, it lets you know there is a fire breathing dragon within, just waiting to fry some zombies hoards or something. HAHA

---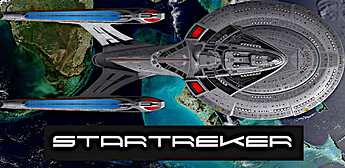 your laptop is BEAUUUtiful! i didn't know a machine could look so cool! 3 grand?? i can see why with the specs you talked about. you obv know your stuff and way around computers haha. who knows in a few years when i want to upgrade i might hit you up!

I need to win the lottery.... -_-
Please do! Hardware is my specialty, I understand the many facets of it, far more then I do software related stuff. I would be very happy to help you select a new machine.
And you can find many more pictures on my notebook, if you go to my IMGBB account. I got ones at all angles, showing all the stuff. Thank you for the compliment, much appreciated!
---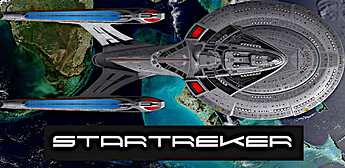 Yeah... the machine I am running I paid uhhh... nothing for it. It was a gift of gratitude and I am glad to own it. The specs are nothing to be impressed by.

Technically, in normal times, its a 2500 dollar notebook. But because of the tech shortage, price went up 500 dollars. Then a few months later, still in the year of 2021, the price of my notebook jumped up to 3400 dollars and thats minus tax!
Once in awhile I check back to see if there are any in stock for others, and everytime I check, I see the price go up. But last time I checked, it looked like the price went back down a little bit to 3100. Like I said, the tech shortage is hell.
And for the record, I was saving up for quite a long time for my new computer. When the finances were properly aligned, I was able to make one giant purchase. And I knew it was going to be my last for a long time. Cause now, its back to real life. The financial struggle of making it lol.
There are a lot of excellent mid-range gaming notebooks out there, I could have easily picked one of them. But they would have gone outdated on me in only 4 to 5 years, just like my old notebook did, that I was milking all the way in the 9th year mark!
Also, even the price on mid-range gaming notebooks have gone up too, due to the tech shortage. Used to be you could get a good one for 1000 dollars. But last time I checked, a mid-range model was 1500. The trick is waiting for the moment for the prices to go back down.
Save up what you can, make sure your finances are aligned, so that your big purchase doesn't bury you into bankruptcy, then wait for the prices to drop on the machine you want, then snatch it up. But you got to watch it daily, just like you would an Ebay auction. Cause prices flunctuate everyday on Amazon in my experience.
And I still want to see your computer SPECS. Come on, join the fun, thats what this thread is all about. It don't matter if your machine is top of the line, high end, medium end, or low end. This is all about having fun posting. And if you got a picture of it to post, heck, thats even better still!
And yes, I do totally expect you to appreciate the unibody design of my notebook. After all, your a car mechanic, and you work on some pretty sweet cars at times, that have, ding ding ding, unibody designs. Alright you little rascal, have fun!

---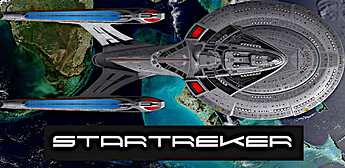 Actually, I get such a kick out of the writing on the title bar, that sounds so action movie cool. Actually, that core I3 runs at 3.6GHZ, thats actually really good. I would seriously doubt if that CPU was slowing you down over there in your production, thats pretty solid!
And I also see you have 16GB of RAM, how has that been doing for you? Have you ever maxed that out doing your production theming? I sort of doubt it, but thought I'd ask. Its still way more RAM then most Linux users have.
We commonly see many Linux users with 1GB, 2GB, 4GB, and 8GB of RAM. BTW, nice looking theme your running too. Cool cool

---