In spite of the current popularity of touch screen + virtual keyboard, there is this one big drawback. It is impossible to touch type without a real keyboard.
I saw this gorgeous keyboard @swarfendor437 posted in the other thread:
I am now extremely curious to see the keyboard used by other people.
This is how mine looks like.
It is a previous generation Apple Magic Keyboard with 3D sticker to help touch typing.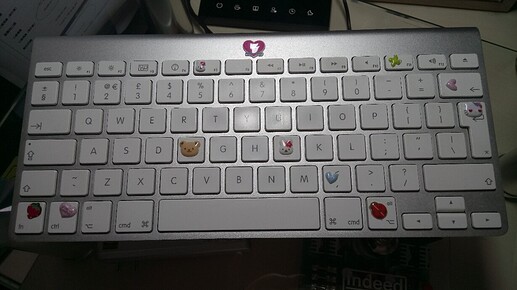 Meanwhile my atypical husband uses this atypical orthogonal keyboard without any markings on it. Since he is typing with BÉPO (French version of Dvorak) system, regular Azerty or Qwerty markings will be useless for him.