Hello. I have Zorin 16 installed on my desktop pc with intel 6500 with intel HD Graphics 530 connected to my ultrawide monitor with resolution of 2560 x 1080 and it works just fine.
I just got a notebook Dell Vostro 3500 with the i7-1165G7 (intel Xe Graphics (TGL GT2) and installed Zorin 16, but it doesn't recognize the 2560x1080 resolution when I connect it through hdmi on my monitor. Only up to 1920x1080 60hz
I tried everything, and already installed this diver but didn't work: GPGPU: Ubuntu 20.04 (focal)
I also tried to manually add the resolution using:
xrandr --newmode but when I select the newly added resolution, nothing happens and it goes back to the original one: 1920x1080
It only works on 2560x1080 if I add it with 40hz, which is terrible haha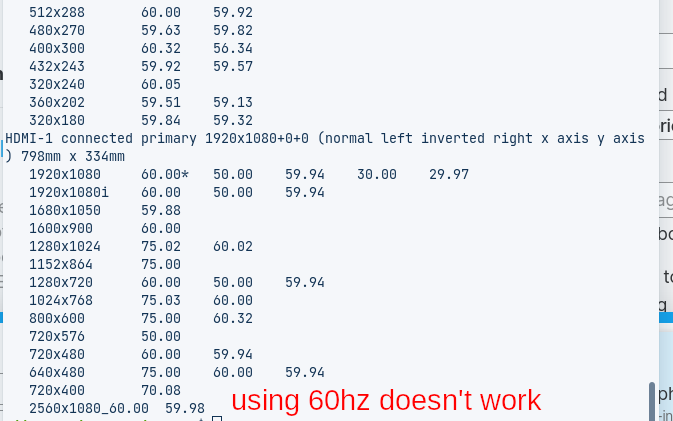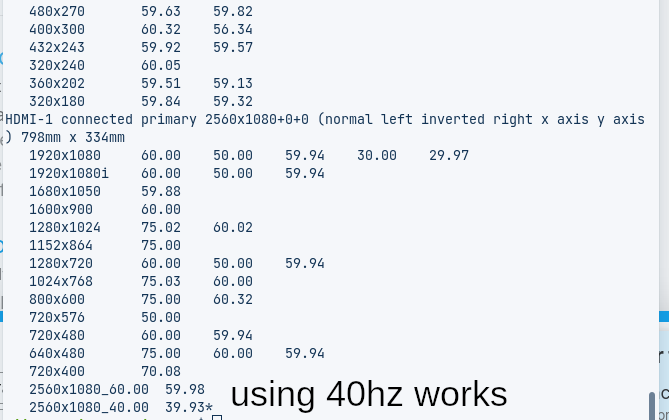 I'm not very used to linux, so I don't know what else I can do. I don't know if intel graphics are being used or what.. Does anyone have a clue?