I am trying to install Zorin 16 Core on an Acer Inspire E E5-571-598P laptop that I have laying around to revamp it.
So, I just bought a new SSD, and then had Windows 11 installed on it, it worked completely fine, I used it for a bit (remembered why I hate Windows) and then decided to install Zorin OS on it instead (bc it is clearly the superior OS). Installation completed without any issues. Except that now the laptop doen't boot. It just shows the message "No Bootable Device" when I turn it on. If I press F12 to get the boot menu, it shows no HD/SSD option to boot. SSD does show up on BIOS properly though.
I performed the installation in UEFI mode with secure boot disabled. I am unsure what could be causing the issue. If I boot on a live environment I can verify that the OS is indeed written on the SSD, it is just not detected at boot up.
How can I fix this?
This is the error message when UEFI is enabled: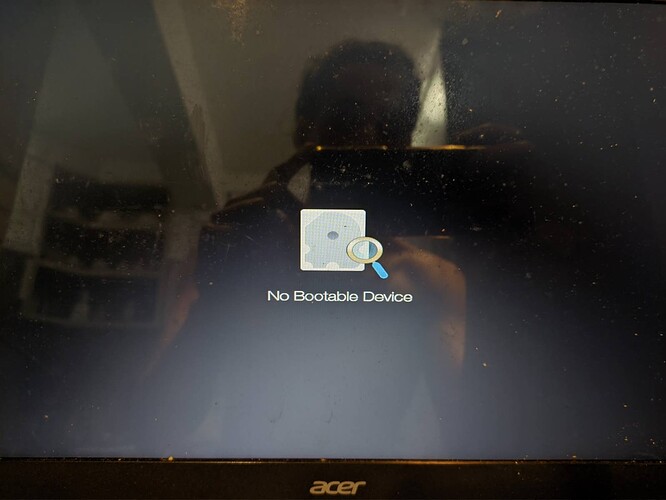 This is the error message when Legacy mode is enabled: