hey, i am here with an issue.
after instelling zoren os in my pc, i unable to write anything on my other external 2tb hard drives.when i use to paste something a pop-up will apper and it says-ERROR WHILW COPIYING.The destinction is read only.even i can't able to create a single file on that hard disk.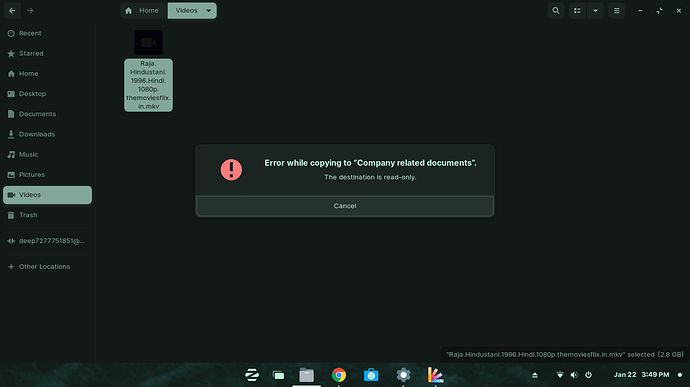 i think that it is an issue of granting the permission of read and write,Then i also checked, it is correct, i already gave permission to read and write, but it can't works.
please help me to resolve this problem.