I have a Logitech Keyboard with a receiver in one port, and just added a logitech wireless mouse with a reliever in the other port. In my software center I have a new update that came up:


When i try to update this the whole system hangs adn it will not let me reboot or anything it simply freezes. Terminal reboot command says firmware update is in progress you cannot reboot.
I did download Solaar to see what is there and this is what that shows: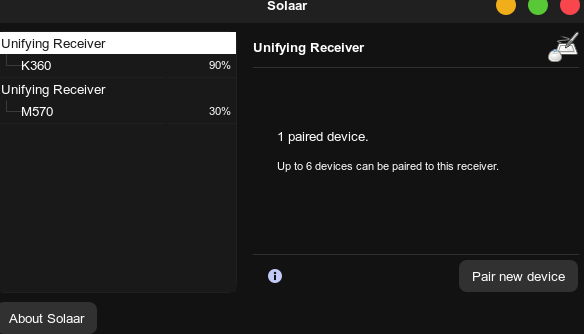 Any ideas on how to fix this problem?
Thank you all overtime i have come here you have been able to help me. You all have been a true resource.
Thanks,
Drezin