I was having low disk space, so I ran BleachBit (as administrator) so I got to know that my admin:///root/.cache directory was taking a lot of space. So when I checked it I found this file with random name with a size of 40.7 GB.
So, my question is can I remove this file to reclaim the disk space, or it is some important file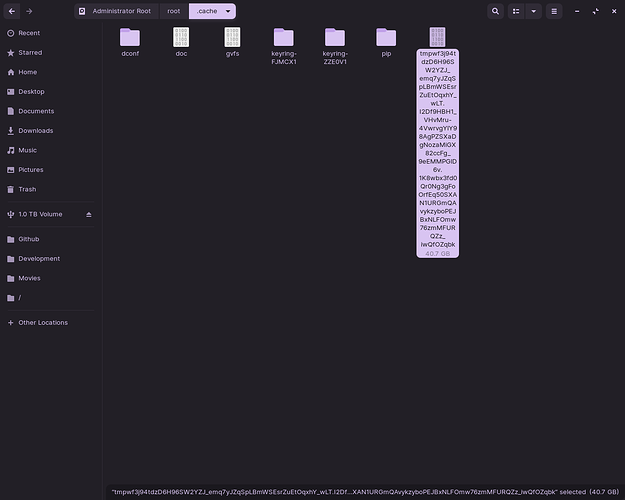 and here is its properties

I am new to Zorin/Linux, if more info is needed, please ask.