Which I best distro for 4gb ram and i5 4th gen.
My one friend want to shift from windows!
Your using Linux what did you tell the "friend" ?

Most individuals share what they have found in a subject discussed
4GB RAM? Intel I5 4th generation CPU, likely 3GHZ 2 or 4 cores, built on the 22nm process, 2014 Haswell architecture.
My recommendation is Zorin OS 16 LITE for best distro. The thing you want to make sure you do, is stay away from Gnome, as its a resource hog that will do that old machine no favors.
I don't however believe its old enough to need Bionic Puppy, I reserve that recommendation for 2000's era computers, and 32-bit machines especially.
Your friend should do well with Zorin OS 16 LITE
---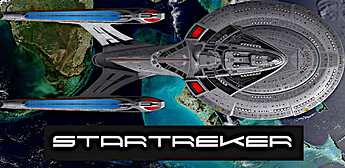 Many distros offer the XFCE desktop environment and Zorn Light is one of the nicest implementations of that Desktop offered IMO. If you want something lighter look to distros using LXQT.
Moved from General to Chat.
Should I suggest him manjaro or linux mint cinnamon

He can install KDE Neon, or even Fedora 34 and Fedora Spins.
There is also MXLinux and Antix.
Really, your friend can try Zorin OS Lite and then do what many of us (Self included have done): Distro hop and enjoy the journey.
@Dixit Bro community support is also a major factor while choosing a distro. I suggest him to try Zorin OS Lite and I believe it will work great for him as I am also using the Zorin Core on 4GB i3 6th gen lappy.
Ok I will re download Zorin OS iso and check again.
Also I don't even feel like leaving Zorin
Ok then what I understandable Zorin Lite is full integrated with xfce DE but Zorin Lite Pro have some Gnome mixed with xfce desktop. I am wright?
Both utilize Gnome applications, but Zorin OS Lite Pro may include more of them.
Then in many distributions exist full clear xfce?
i will surely recommend zorin os 15 education since i had used it on core i3 2330M processor x64 variant with 2gb ram so i am pretty sure it didnt lag so neither zorin os 16 will on your pc.
Ok we talking here about best distribution. Then best and fast help distribution is processor,ssd and ram?
Linux Mint Cinnamon or XFCE for even better performance...