I usually don't use my phone to internet, but while I was shortly away from my computer, I use my phone to login to the Zorin Forum and got the notification if I wanna install the app. I did and got this;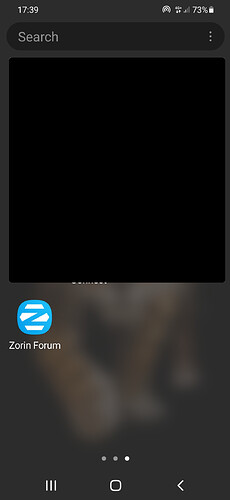 After searching for it on google apps, I could not find anything.
Is this safe an good to go or....
By the was must say that it's not totally useful as mobile app, this because the letters fill are large enough to fill my screen.